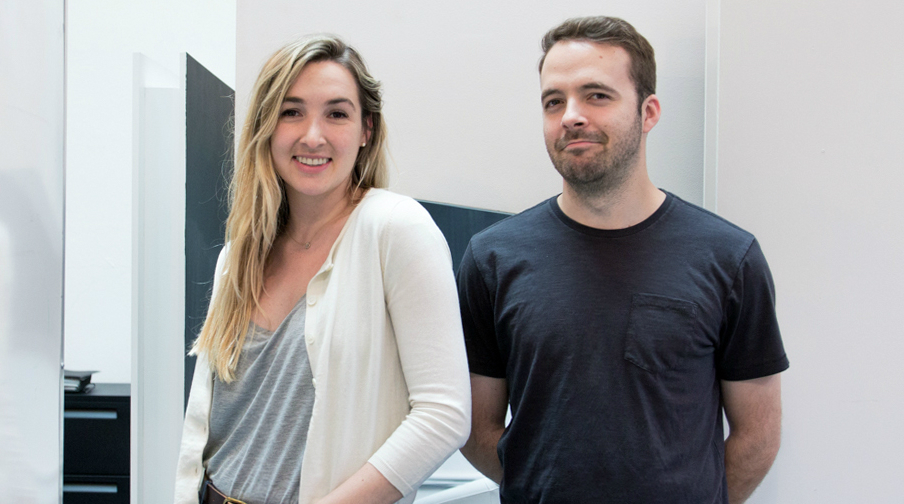 As we count down to the 2017 Cannes Lions International Festival of Creativity, we wanted to introduce readers to the youthful agency folk and marketers representing Canada in this year's Young Lions and Young Marketers competitions.
Had you cracked the door to the boardroom where Tank's Stephanie Bibeau and Etienne Goulet had locked themselves away to work on their print brief for The Globe and Mail's Young Lions competition, you might have seen them doing a little dance.
The two had taken part in Young Lions contests previously (art director Goulet in Cyber and copywriter Bibeau in Print) and knew that the process could get grueling.
"You go through these waves of excitement and doubt over and over again," Bibeau says of the 24-hour brief-to-presentation contest. "You start to get hard on yourself and sometimes you just don't have a good idea when the sun starts to set."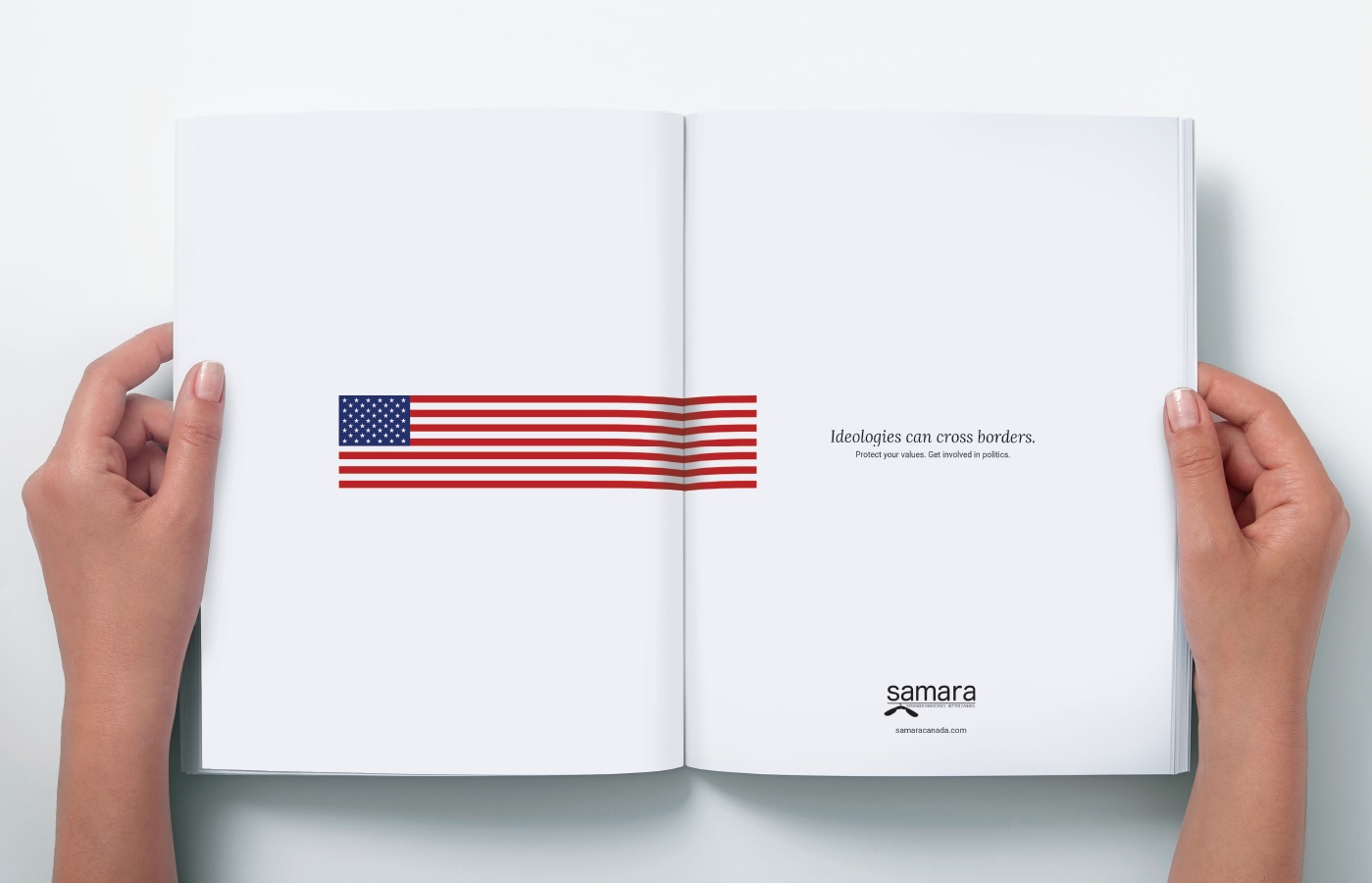 This year was another story. The brief was to create work for Samara Canada, which seeks to get youth engaged in politics. The duo came upon their winning idea – a double-page spread with the stripes of an American flag stretching over the gutter next to copy that said "Ideologies can cross borders" – relatively quickly.
"We were doing happy dances in a closed conference room at 2 p.m. because we just knew we had it," Bibeau says.
Goulet, who was taking part in the Print contest for the first time, says he spent a lot of his time fine tuning the design and placement of the flag, something he appreciates about the medium.
"You literally are in the hands of the target," he says. "You have the attention of people, so you can play with subtle details. That's the power of print."
"You have to use the medium in your concept," Bibeau adds. "You can't just have copy to the right and copy to the left. The double-page spread had to be the concept."
Goulet has been to Cannes before as a past Carte Blanche winner, and expects this trip will provide a similar level inspiration thanks to the glut of global creativity on display.
He believes the creative process can be shaped by culture, "and when you see a Japanese ad, it's so different and weird and special. That's what I like. I'm not trying to make Japanese ads with my clients, but it's great to see different insights. We all communicate the same things."
Canada's best Cannes Lions coverage is at StrategyOnline.ca. Check back from June 17 – 24 for all the winners and insights from the International Festival of Creativity. For easier updates, subscribe to our daily morning newsletter.