PFLAG debuts new branding
Launched at Toronto's Pride celebrations, the non-profit's new visual identity is meant to reflect everyone in the LGBT community.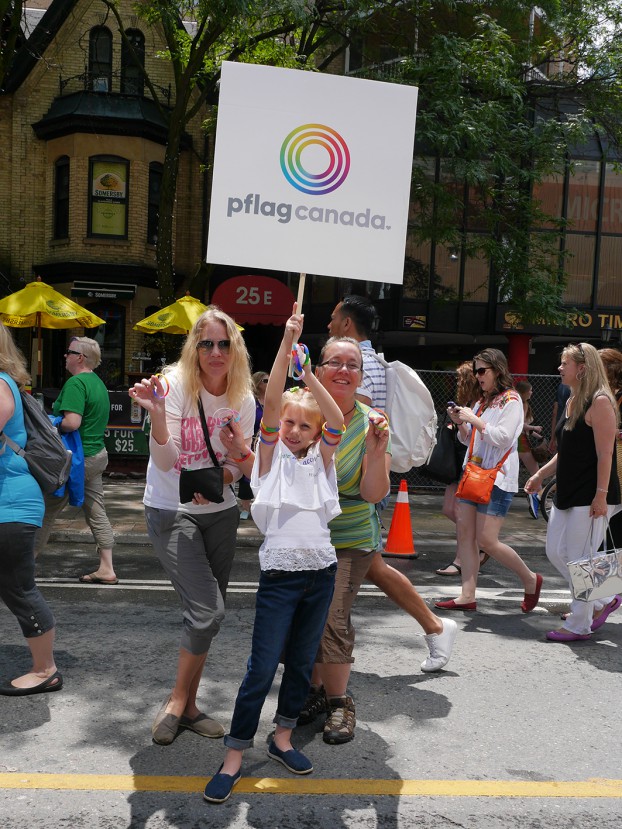 Parents, Families and Friends of Lesbians and Gays Canada (PFLAG) has debuted a new visual identity and branding to reflect its support of the full range of people it aims to support during their coming out journey.
PFLAG is a non-profit that offers resources and education to families and friends so they can give loved ones the support they need during the coming out process through 53 chapters across Canada. However, "coming out" covers more than just what gays and lesbians go through, so the organization needed something that clearly and simply reflected its "family for all" position as the audience it serves becomes more complex.
Created by Cossette, the new identity was inspired by gender symbols. Beyond the symbols for "male" and "female," there are also symbols for people that are trans, non-binary, gender-fluid or any other form of gender identity and expression. What's at the core of all of these symbols, however, is the circle. PFLAG's new logo strips away all the gender attributes, leaving three circles around each other to represent everyone the organization aims to serve.
"The definition of families has changed so much since PFLAG began in 1972 and we needed to craft a new positioning, unifying the organization around 'Family for All' because of the increased complexity of identity and family," said Louis Duncan-He, PFLAG Canada's national director of marketing, in a press release. "We're thrilled with our new strategic positioning because PFLAG has always been about family, and by re-examining how the word family has evolved since our inception, we were able to seamlessly position ourselves as a group that aims to help everyone in the LGBTQ+ community."
A toolkit was also created so t-shirts, banners, signs and postcards bearing the new logo could be created for those marching with PFLAG during Toronto's Pride Parade on Sunday, where the new identity made its debut.