Captain Morgan renews focus on the East Coast
Stories told around the bar position the Diageo brand as the ambassador of fun.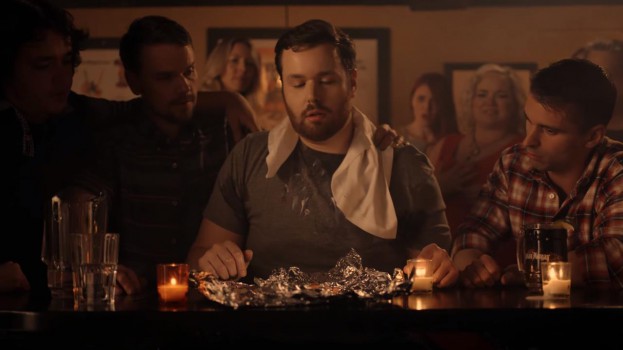 Diageo's Captain Morgan rum is again investing in an East Coast-only campaign to maintain the brand's strength in the region and play up its local bona fides.

The new campaign hinges on two video ads that feature a storyteller cozied up to a bar and recounting tales of local daring do: the eating of a giant donair and perseverance in the face of injury.

Kieran O'Beirne, Diageo Canada brand manager for its rum and tequila portfolios, says the company is looking for ways to make the global positioning – "Captain Morgan champions the idea of fun" – more local and relevant in Canada. "We want to do that in a way that's very authentic… speaking to people in Atlantic Canada in a way that's consistent with the brand but allows us to celebrate the unique culture out there. It's less and less expensive to have that localized touch."

The work was created by Accomplice Content Supply Co., a Halifax-based agency.

Towards the end of 2014, the brand launched another East Coast-focused campaign called "Made Different" that honoured its unique connection to the region. Bootleggers moved rum into the U.S. from Eastern Canada during prohibition, and the top-selling Captain Morgan's white rum that's made locally is distinct because of a slight greenish colour that infuses the liquor during local storage.

Eastern Canada also accounts for a disproportionately high percentage of Captain Morgan sales in Canada – approximately 20% – despite its relatively small population. And where vodka dominates spirit sales in the rest of Canada, in Atlantic Canada, rum tops the charts. "There's a different culture around rum," O'Beirne says.

Work from "Made Different" has been running on-and-off since it first debuted, augmented with new social media content. The new wave of work is an attempt to bring the East Coast campaign more in-step with that global "ambassador of fun" positioning, O'Beirne says.