RBC launches new innovation lab
The bank's Global Asset Management division get its own dedicated team to explore its unique tech and data needs.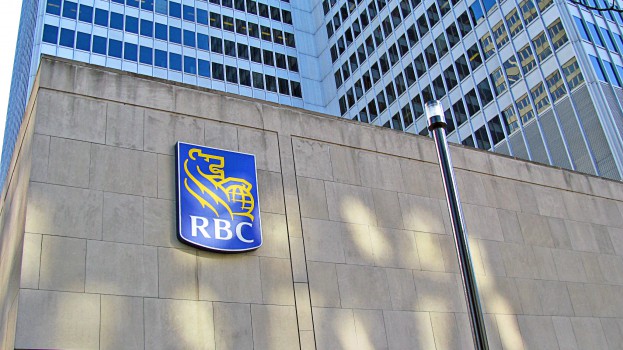 RBC Global Asset Management has announced the opening of its own Innovation Lab to help prioritize the innovation needs of the bank's wealth management and investment division.

RBC already operates several innovation labs with spaces in Toronto, London, Luxembourg, New York and Orlando, with the latest opening in Silicon Valley last year. The new asset management lab will share a space with RBC's existing Innovation Lab in Toronto, which serves the needs of the broader organization and is being backed by a $20 million investment over the next five years.

Doug Coulter, president of RBC Global Asset Management (RBC GAM), says while there have been benefits to working with that lab (the Asset Management team worked with the lab on things a digital client onboarding project) establishing one dedicated to asset management will help prioritize some of the division's unique needs.

"Whether its in asset management or the bank's other business, we tend to have way more on our list of things to do than we can get done," he says. "The bank has its own list of innovations that it needs to be working on at the Innovation Lab. Obviously, there are learnings and developments from that side of the lab that will benefit us. But with our own dedicated team, we can really focus and prioritize the needs of a single, important line of business."

Coulter says it is still too early to say for sure the specific kinds of technology the lab will be exploring, but he pegged AI, machine learning and advanced analytics as likely avenues, given the needs of the company.

Those needs largely fall under four umbrella categories. The first is making sure its portfolio managers have access to the best technology and analytics to complement the work they do, and the second is helping to identify new operational efficiencies within the organization.

The other two areas are focused on interaction with advisors and with clients. RBC GAM sells through several different intermediaries, be they people working in RBC branches or third-party brokers. One area to be explored by the new unit will be improving those advisors' experiences with the GAM division through things like greater access to its data and tools that can analyze their portfolios to optimize them.

There is also a lot of data work that will be done on the client interaction front, but the other focus is digitizing the front end to give clients easy access to the things they care about, like portfolio statements and market updates.

"Customers are more concerned about outcomes," Coulter says. "All the stuff that's under the covers and that consumers wouldn't see about the way we manage portfolios is a big part of this. But a seamless client experience and the digital capabilities to give them access to what they want to see is the big piece of this from the client interaction side."

From a competitive angle, Coulter believes the new Innovation Lab will help RBC GAM face competition from established players on the global stage – who are also making large investments into their own innovation endeavors and data capabilities – as well as up-and-coming fintech startups, who have tended to be highly focused on providing high quality, accessible customer interactions.