Michael Kasprow joins Jackman Reinvents
The former BBDO Toronto CD wants to swim further upstream with clients.
It's been a few months since Michael Kasprow left BBDO Toronto and his role there as senior vice president and ECD. After a bit of research and prognosticating about the future of his industry, he's popped up at Jackman Reinvents as creative director.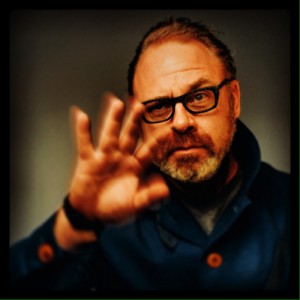 Kasprow's responsibilities at BBDO Toronto are now being filled by Trent Thompson, vice president and creative director, who joined the agency in January from Cossette.

Kasprow's career and reputation were built when being a creative with digital know-how was a more rarefied thing. Before BBDO, he was director of innovation at Union – a role given him after Union acquired Trapeze Media, a digitally focused agency he co-founded in 1999.

After leaving BBDO, "I did a lot of research and looking at where the industry is going," he told strategy. "It's no mystery, I think the traditional agency model is under some stress right now. I decided I wanted to be at a place that wasn't just good at insight, but good at foresight."

Jackman Reinvents was conceived as a retail rebranding firm by former Loblaw marketer Joe Jackman in 2007. With approximately 70 full time staff currently, it has a reputation of being slightly more upstream than straight-up creative agencies, consulting with c-suite executives on a broad swath of issues such as retail design, branding and customer experience. It's found success on both sides of the border, undertaking a wide-ranging project with Walgreens that covered marketing, branding, retail design and management consulting.

Kasprow (who now reports to senior creative director Thom Antonio and VP of digital experience Stephanie Fry) says he found himself drawn to Jackman as a business that can use creative talents more broadly than a traditional agency can – moving beyond advertising to address a wider range of business challenges. "There were the [management consultancies] Deloittes and the PwCs as well, but I ultimately wanted to be in place that was at the crossroads of foresight and creative."

In addition to Walgreens, Jackman Reinvents has worked on branding for Ontario's Beer Store, Rexall pharmacies and grocer Fresh Co., among other clients. Kasprow wouldn't disclose what clients he's currently working on, but did say one project he's involved in focuses on reinventing notions of accommodation and "hoteling" for families with members in elder-care facilities.