Pringles creates a mystery
The chip brand continues to look for ways to add fun to new product launches with its latest contest.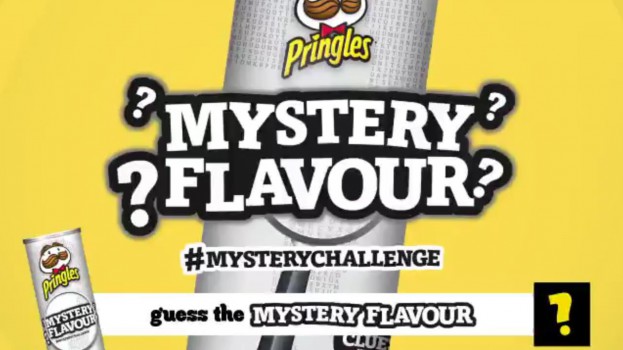 Pringles is hoping to capitalize on Canadians' apparent love of a good mystery to build some fun into the launch of its latest flavour.

Last month, cans of Pringles "Mystery Flavour" chips began appearing on store shelves, encouraging consumers to guess the flavour for a chance to win $10,000.

For those who might not be able to figure out the flavour with their taste buds alone, the contest is being supported with content on Facebook and Twitter that launched earlier this month and gives chip sleuths clues as to what the flavour is. A word search on the packaging also contains hints. Entrants can pose one guess a day by replying to one of the clues, commenting on the brand's Facebook page or tweeting their guess with #MysteryChallenge.

Kellogg Canada has gotten into a habit of trying to inject fun into new flavour launches for Pringles. When ketchup-flavoured Pringles were made a permanent flavour on store shelves in the spring, the brand brought a 50-foot long slide coated in ketchup to downtown Toronto.

"Our fans expect something unique from Pringles, so instead of just introducing a new chip flavour, we are embracing Canadians' love of mystery and involving them in an interactive journey to the big reveal," Jeff Chatterton, director of snacks and frozen at Kellogg Canada, said in a press release, referring to a survey of 1,500 Canadians that revealed 82% seek mystery as a form of entertainment, with 90% saying adding an element of mystery makes things more fun and interesting.