Chevrolet brings its app to Apple Watch
The auto brand aims to grow the audience for myChevrolet and its remote vehicle control features.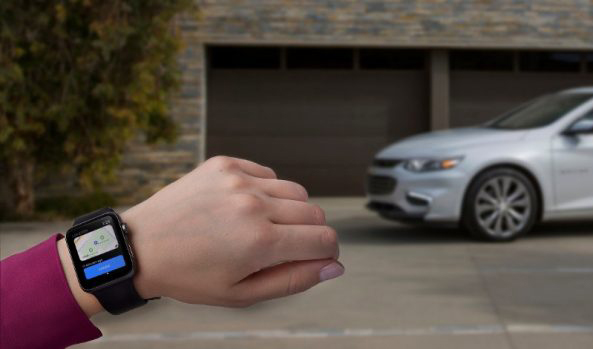 Chevrolet is hoping to bring the remote vehicle control functions of its myChevrolet mobile app to a wider audience by adapting it to Apple Watch.

Available now in Canada, the U.S. and Mexico, the Apple Watch version of myChevrolet has many of the features of the mobile app. Users can remotely start and stop their vehicle, lock and unlock the doors, activate and cancel the horn and lights, locate their vehicle and receive walking directions to where it's parked.

Features of the mobile app that aren't available on the Apple Watch version include roadside assistance, owner's manual content and vehicle diagnostics. Other functions are only available to owners of certain vehicles with the appropriate features.

In a press release, Paul Edwards, Chevrolet's U.S. VP of marketing, says adapting the brand's app to a smart watch is one way to continue adoption by making it available on a new platform. The company says 1.4 million Chevrolet owners have downloaded and used the mobile version of the app regularly. Malibu owners in particular have used the app 8.5 million times in the first half of the year, a 44% increase from the year before.

Apple has kept the total sales for its wearable under wraps since it launched in 2015, but the most recent report from research firm Strategy Analytics estimates that Apple is the leader in both sales and market share for wearables following the release of the Series 2 Apple Watch in the fall.