Here is the 2018 CASSIES jury
Meet the industry leaders who will evaluate the most effective work in Canadian advertising.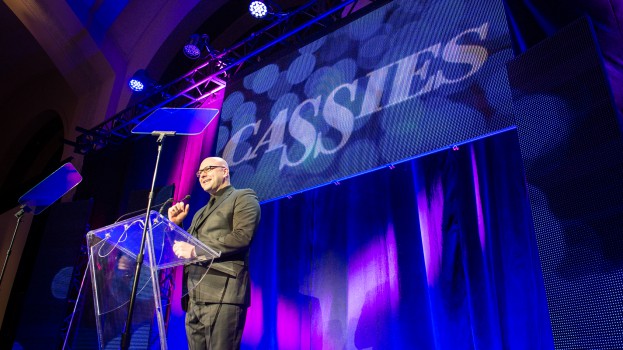 The jury has been announced for the 2018 CASSIES, the awards that aim to recognize effectiveness in communications and advertising in driving key business results.

Joining co-chairs Cathy Collier (of OMD) and Anne-Marie LaBerge (of BRP) will be 16 agency and client-side leaders from a range of disciplines:

Barry Campbell, VP client management, marketing and fraud Programs, Interac
Cheryl Grishkewich, VP control brand marketing, Loblaw
Cosmo Campbell, EVP, CCO, DDB Canada
Denise Rossetto, CCO, BBDO Toronto
Emma Eriksson, VP marketing, General Mills
Flora Horvath, Director, marketing, customer communications, experience and brand, SaskTel
Matt Kohler, VP marketing, Clorox Company of Canada
Megan Towers, director of strategic planning, John St.
Mélanie Dunn, president and CEO, Cossette Canada
Samantha Taylor, SVP marketing, Indigo
Sébastien Paradis, president and CEO, Brasseurs du Nord
Simon Cazelais, president, Bleublancrouge Montreal
Stéphanie Binette, CMO, L'Oréal
Subtej Nijjar, partner and president, Union
Valya Kruk, CSO, Grey Group

In addition, this year's benchmarking panel has also been announced. A mix of industry professionals and academics who have all been on previous CASSIES juries, the benchmarking panel is responsible for evaluating entries before they reach the jury to ensure they are eligible and the standard for being recognized with a CASSIE is maintained.

The early bird deadline is Aug. 1, with the final deadline for entries on Aug. 30. More information about entries and categories can be found on the CASSIES website.

Editor's note: Due to a conflict, previously announced co-chair Judy John is unable to participate on this year's jury. The agency side of the industry will be represented by jury member Cathy Collier, who will now serve as co-chair.