Check it out: Sounds of the Stampede
A radio ad from GMC puts listeners in the middle of the action on Calgary's chuckwagon track.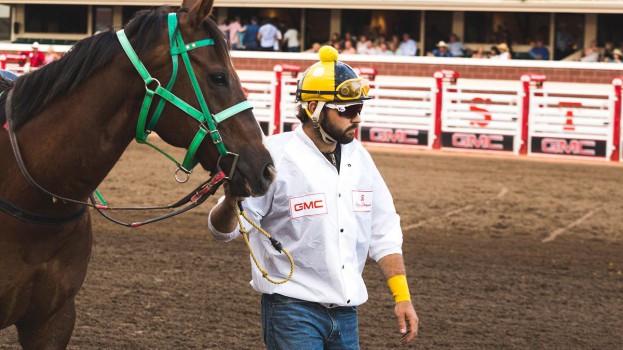 GMC Canada has more than one way to make people feel like they're at the centre of the action at this year's Calgary Stampede.

As part of the brand's "Like A Pro" platform and its sponsorship of the Calgary Stampede's Rangeland Derby chuckwagon race, GMC has brought a number of activations to the event. That has included displays of its trucks, kids events, meet-and-greets with racers and riders from the Stampede and a VR experience that lets attendees race each in other in wagons that are pulled by Sierra trucks instead of horses.

In a radio ad that's part of the brand's Stampede campaign, listeners get to hear exactly what it is like to be in the middle of a chuckwagon race, with the race caller's account of the action coming through between the sound of the horses' pounding hooves and the spinning of the wagons' wooden wheels. A video version of the ad has also been among the Calgary Stampede content being shared on GMC Canada's social accounts.

The sound execution was created by Leo Burnett Toronto.

The global "Like A Pro" campaign launched at the beginning of June, an evolution of GMC's long-running "We Are Professional Grade" platform that focuses on how its vehicles and the people who drive them live life to a higher standard.