Loblaw extends Naturally Imperfect produce to frozen
The lower cost, oddly shaped produce enters a new aisle following positive customer response.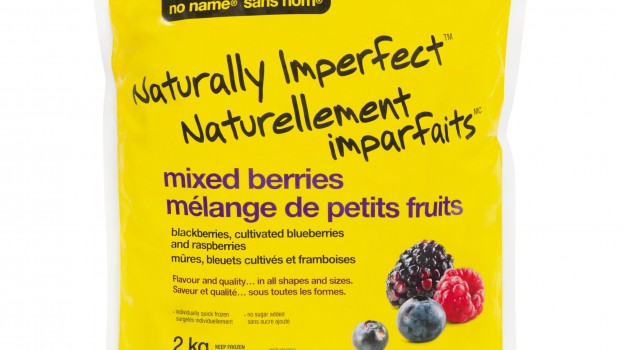 Loblaw Companies is continuing to invest in not-so-perfect produce by extending its No Name brand's Naturally Imperfect line of products to the frozen aisle.

The new frozen products include berries, mixed fruit and mangos, joining the various wonky produce already marketed under the Naturally Imperfect brand, which costs up to 30% less than other produce options in store.

The company first launched its Naturally Imperfect produce – which includes fruit and veggies that might be smaller in size or misshapen – in March 2015 and the line can now be found across select locations of Loblaw banners (including No Frills, Real Canadian Superstore, Zehrs, Independent, Loblaws, Atlantic Superstore, Maxi and Provigo). The move from the grocer followed similar lines being introduced by British and European brands as a way to tackle food waste and offer lower priced options.

While the company did not provide specific results, in an emailed statement Loblaw said that customers have responded positively to the Natural Imperfect line, which is why it's continuing to expand.

"We wanted to make it even more affordable for Canadians to buy produce. Moving to frozen fruit seemed like the next logical step," Dan Branson, senior director of produce at Loblaws, said in the email.

The line is targeted at shoppers broadly, with the brand relying on a social media campaign and its flyers to drive awareness.