Adidas adds Toronto to its global neighbourhood
A revamped Originals store in Toronto offers a virtual shopping experience and some local touches.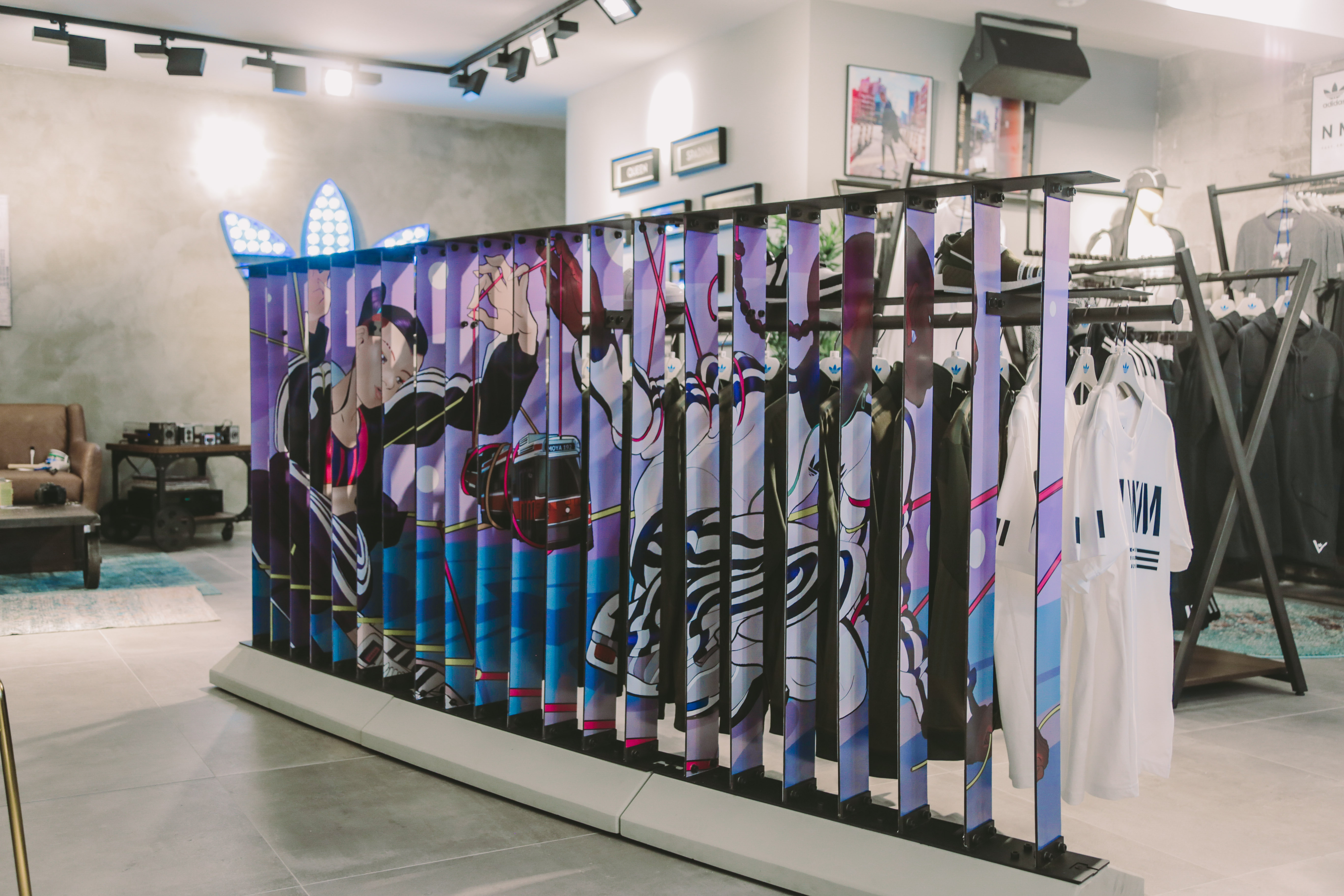 Adidas Originals reopened its Toronto retail location Friday as a "neighbourhood" concept store, looking to build a community through its streetwear products and a new activation space.
After closing for three months of renovations, the decade-old location on trendy Queen Street West is now intended to be used "as a launch point to engage regularly with the people who love our brand, to tell our story, and turn this space into more than just a store," says Michael Smyth, Adidas Canada's director of stores.
The "neighbourhood" retail concept started in Berlin in 2014 as a series of Originals flagship stores targeting streetwear consumers with the intention of providing a halo effect for the brand.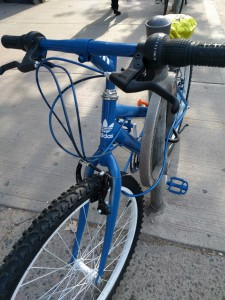 Toronto's is the first neighbourhood concept store in Canada, with new ones set to open later this year in Montreal and Vancouver. While its design fits the global template found in other markets, it features local accents specific to the surrounding area.
For example, the Queen West store features illustrations by local artist Gyimah Gariba. Such local touches will come from regular outreach with the brand's target community, which includes influencers in the fashion, music and art worlds, as well as the sneakerheads. Stew Smith, VP marketing of the Adidas brand in Canada, says the company held an influencer day earlier in the summer to get input how to best use the store's new event space.
That upstairs space will be used specifically for activations planned for every couple of weeks, including product exclusives as well as other locally driven events targeting its community (the brand declined to provide specifics).
Digital footprint
The store will also have an accompanying website and app offering a virtual 3D tour of the space with built-in shopping options.
"We're trying something a little more virtual, because the [Greater Toronto Area] is so broad, to make sure we can engage as many people as possible," Smyth says.
The same feature, developed by Toronto-based VR agency Combo Bravo, could be used for the Montreal and Vancouver stores when they open.
Ahead of a Thursday night re-launch eparty, wild postings and distinctively branded blue bicycles appeared throughout the neighbourhood. Adidas then hosted a performance from hip hop artist Partynextdoor in the parking lot behind the store. Customized t-shirts with local designers NorBlack NorWhite and artist Mango Peeler were given away with purchases.
The opening also coincided with the launch of musician Pharell Williams' Adidas Original sneaker, a collaboration with legendary designer Stan Smith.
Rock-it Promotions handles PR for the brand in Canada.