Oka ventures further into snacking
The cheese brand adds to its individual portion pack options ahead of back-to-school.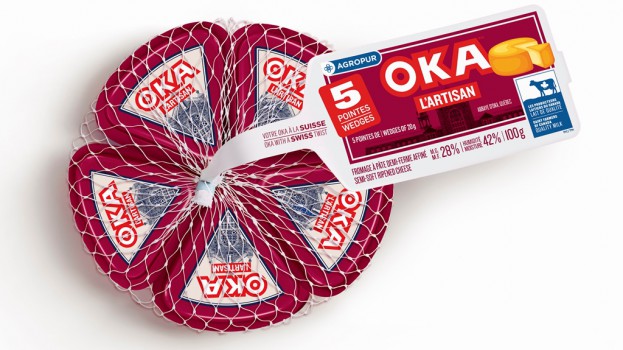 Agropur's Oka brand is continuing to go after snackers with the launch of individual portion packs in a new flavour.
Oka L'Artisan (a creamy, Swiss cheese product) is the second product in the Oka portfolio to get an individual pack format, being sold in five- and eight-packs that are hitting shelves now. The first, its classic cheese, came last year as Oka's way of positioning its products as a between-meals option, particularly for busy parents and ahead of back-to-school. Oka L'Artisan is similarly positioned, though the product itself leans more to the gourmet snack side.
Oka has been positioning its brand around versatility, launching its first national campaign earlier this year focused on its cheeses being "A fine choice for any occasion."
For its part, parent company Agropur – also the parent to Natrel milk and Iogo yogurts, among others – has been working on establishing its own masterbrand in a highly competitive and commoditized market.