Jonathan Levitt joins Circle6
The former Reitmans CMO becomes a partner at the experience agency to lead consulting and build out its incubator.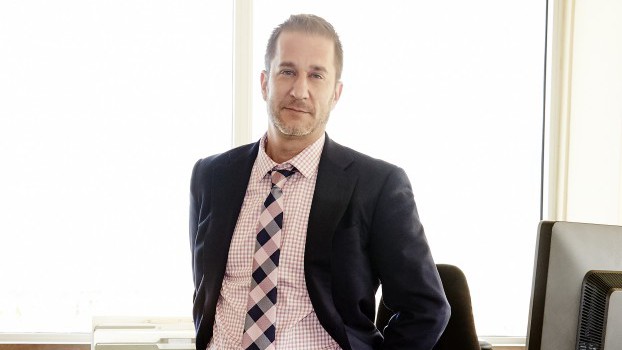 Consumer experience agency and strategic consultancy Circle6 has brought on former Reitmans CMO Jonathan Levitt as a partner to lead the Montreal company's consulting practice and "play a pivotal role" in developing its technology incubator.

Prior to joining Reitmans in April 2016 – where he led multiple digital and omni-channel initiatives – Levitt held a number of other marketing and innovation roles. He was head of R&D at Media Experts, CMO at digital agency Sonic Boom and digital customer insights platform OpinionLab and VP of marketing at digital scheduling startup Tungle, among other roles.

"When large organizations go through large transformations, that's led through the c-suite," says Sylvain Perron, founder and managing partner of Circle6. "As much as we have great consultants and strategists here, you need someone that can sit at table and speak to the kinds of things that level of client wants to hear by pulling from experience."

While Circle6 bills itself as a customer experience agency, Levitt says that goes hand-in-hand with digital transformation.

"Any business that isn't looking at how to be more digital and, by extension, more customer-centric is missing the boat," says Levitt. "The focus is really on digital transformation and pivoting from a marketing-driven world to a customer experience driven world."

Having an in-house incubator has become more common within agencies in Canada, allowing them to bring "start-up thinking" to the organization and forge new kinds of client relationships.

But even though Circle6 is frequently brought in to apply its expertise to digital transformation processes, its incubator – which launched at the same time as the agency last year – is meant to have a positive impact on the world, not just the agency's business.

For example, the first company brought in to the incubator was the mental health app Mind.me. Meant for people with depression, Mind.me uses its predictive capabilities to detect when a depressive episode may be coming on and help the user prepare to manage it.

"The work we do for clients is very fulfilling and gratifying and pays the bills, but the opportunity to do something that could positively impact the world is always something we wanted to do," says Perron. "One is led by the head and the other is led by the heart. Building something that is sustainable, profitable and changes something important is something good that we can leave behind as entrepreneurs ourselves."

The agency has also begun looking into the possibility of expanding to Toronto and the U.S.