Telus launches connected car platform
Drive+ is the latest offering from a telco to bring connected capabilities to almost any vehicle.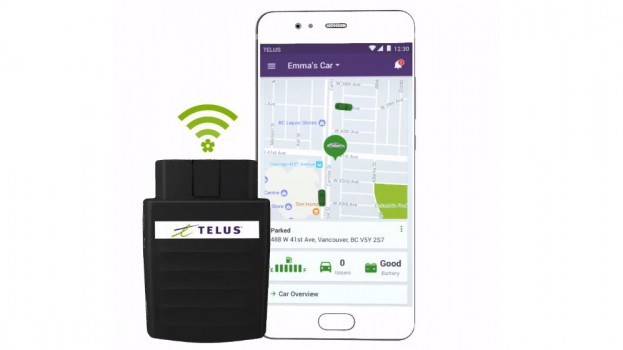 Telus is the latest Canadian telco to offer customers the ability to turn any vehicle into a connected car with the announcement of Drive+.

Through an app, users who add a Drive+ subscription to their existing wireless plan will have the ability to track and record trips, see the location of a vehicle when it is being driven by a family member and receive diagnostic alerts both while driving and remotely. It will also turn their vehicle into a WiFi hotspot, allowing passengers to connect their devices to the internet during a trip.

The services are provided by a piece of physical hardware that plugs into the OBD-II port, which is typically used to assess vehicle diagnostics and is present on most vehicles made after 1996.

The device is manufactured by ZTE and powered by Mojio, as is the Smart Drive announced by Rogers in the summer, and appears to offer most of the same features.

Telus has not yet announced full pricing details for Drive+ or a specific launch date, but says that it can be added to existing wireless plans starting at $15 when it is released some time in the fall of this year.

While this will be the first proprietary connected car platform Telus offers customers, it isn't the first time the telco has been involved in the space. Before the company pivoted to offering white-label connected platforms in 2015, Vancouver-based Mojio sold its first generation of devices direct to consumer. In Canada, those devices ran on the Telus network through a stand-alone plan available to any customer, regardless of wireless carrier.

Bell also appears to be preparing to ready its own connected car solution. In June, MobileSyrup reported the company had filed a trademark for something called "SmartDrive," with a description naming things like telematic communications, diagnostic services and providing internet connectivity. That report came a week after it was announced that Hyundai and Kia's connected car platforms would run on Bell's wireless networks in Canada.