The Quickfire: Reitmans' new CMO talks transformation
What keeps Nicolas Gaudreau interested in fashion retail?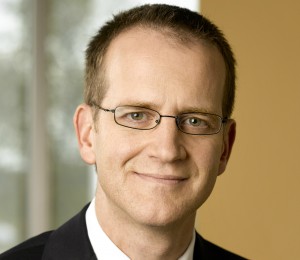 Nicolas Gaudreau arrives as Reitmans' new chief marketing officer from Dynamite Group, another Quebec-based fashion retail company. But in the scope of his career, fashion retail is a recent stop.

He has executive positions at Sympatico-Lycos, Nurun and Bell Media on his resume. But many likely know him from one of the most public transformations in modern Canadian business – Yellow Pages Group's shift from print to digital, which he helped navigate as digital media vice president and, eventually, CMO.

In stepping into the Reitmans role vacated by Jonathan Levitt in May, Gaudreau is now leading marketing for several store banners – Reitmans, Addition Elle, Hyba, Penningtons, Thyme Maternity and RW & Co. – in various states of transformation themselves. Over the last year, 81 locations have been shuttered in total across those banners and quarterly sales are somewhat flat (up 1.2%) compared to Q1 last year, but online sales increased 55.5% over the same period in 2016.

In his first week on the job, Gaudreau took a few minutes to give strategy his thoughts on the state of fashion retail and how he sees his role in the executive team developing.

You've worked with a diverse group of companies. What engages you about fashion retail?

The common thread for me is digital transformation in light of changing consumer behaviour. All these industries are caught in the perfect storm of evolving consumer behaviour. I'm interested in how you turn that threat into growth opportunities. That's what really appeals to me in fashion retail. Old brands are being redefined. We're seeing all kinds of ways to better serve the consumer.

What does it take to maintain a strong retail brand when so much of the business is in flux?

Fashion retail is about storytelling, emotionally connecting with consumers. With data and social and CRM, there are emerging ways to better connect with consumers through storytelling.

Many C-suites are struggling to determine who should "own" data, the tech stack, tech budget etc. Where do you fall in that debate?

I don't think it's a question of ownership. It's about direction and teamwork towards growth. Digital transformation, in my experience, isn't about one executive. It's a matter of a group of executives working towards the same goal. It's not the CMO versus the CIO. There's got to be a group growth strategy in place. I intend to play a significant role in putting forward that strategy.