Coca-Cola adds to Sprite portfolio
A new flavour in Canada is part of the brand's efforts to increase investment targeting teens and millennials.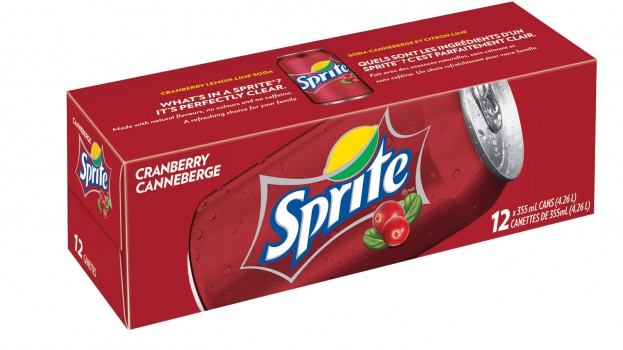 Coca-Cola Canada is doubling down on the Sprite brand in Canada, capping off a year of increased investment in that brand by introducing a new flavour to the market.

Sprite Cherry is making its debut on shelves in Canada in the back half of the year, joining Sprite Cranberry – which has been brought back for the holiday season – both for a limited time.

The cherry-flavoured version of the soft drink launched in the U.S. earlier this year. It was created based on insights from its Coca-Cola Freestyle machines, which include more than 100 beverage choices. In Canada, cherry is the top added flavour to sparkling beverages at those machines.

Coca-Cola was looking to bring some innovation to the Sprite brand in Canada, says Melanie Isaac, senior brand manager for the flavours portfolio (which also includes Fresca, Fanta and Barq's).

In Canada this year, Coca-Cola has been investing more in the Sprite brand, doubling its media investments (mainly using creative work out of the U.S.), she says. Specifically, lemon-lime flavour is second only to colas with teens and millennials in Canada. For its part, Sprite says cranberry is the fastest growing carbonated beverage flavour in Canada, citing Nielsen data.

To promote Sprite Cherry and Cranberry in store, the brand is using tent toppers and case cards for pallets, product displays and clings for coolers in grocery, convenience and drugstore channels.

To keep Sprite top of mind and drive shoppers to the shelves, Sprite is also running a campaign using American-made creative featuring basketball star LeBron James on TV, along with out-of-home ads, paid search and social media content. That creative has tested well in Canada and reflects Sprite's positioning around "authenticity" well, Isaac says.

In Canada, Sprite works with The Hive on shopper marketing in-store tools, Perennial on packaging and Carat on media.