Check it out: Ontario shows the downside of 'under the table'
New consumer protection spots by BBDO address the risks.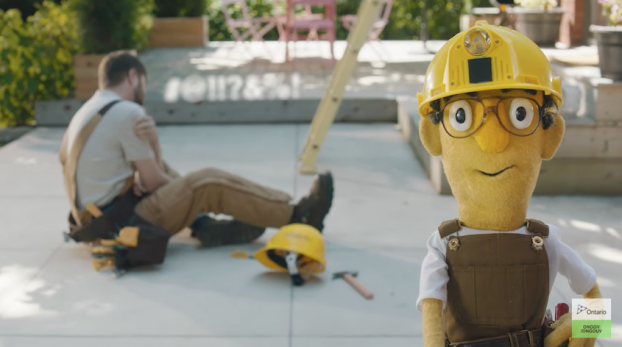 Dealings in cash or without writing come with risk, something the Ontario government is putting emphasis on in a new public awareness campaign.

In the campaign, led by BBDO Toronto, "Sheldon," a puppet known from Ontario's prior consumer protection ads, addresses the pitfalls of paying under the table, such as being liable for injury or damages. Along with the short online videos, the campaign includes digital and social ads driving to the Consumer Protection page on Ontario.ca.

The new spots led by the Ministry of Finance and Ministry of Government and Consumer Services are part of a larger strategy combatting what the government calls the "underground economy," which it says accounts for $15 billion in lost economic activity per year in the province.