Agency, disrupt thyself! (column)
Consultant Sarah Ivey weighs in from Ad Week in NYC on why digital-first just isn't cutting it anymore.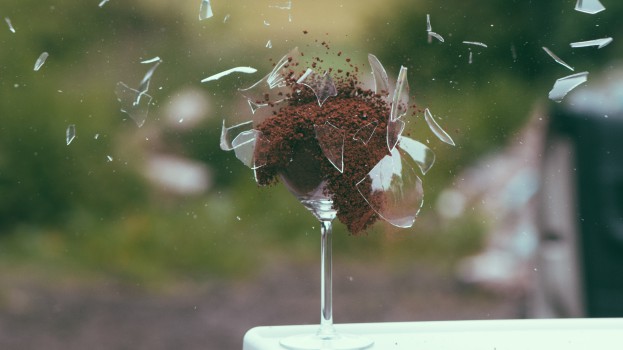 By Sarah Ivey
If CES is about getting your head around the latest technology, and Cannes is about the awards and the parties, Ad Week New York is about hustle: the unapologetic sales pitch from agencies, advertisers, platforms and technology.

Agencies of every stripe and specialism are here, and most of them are presenting. The agency world is very fond of self-reflection, but this year it seems to have hit a fever pitch. Here's just a selection of seminar titles from Monday alone: "Self-Disrupt: Creating the Next Agency Model"; "Leadership and the Agency of the Future"; "Advertising Needs a Rebrand"; and my favourite, "Is the Agency of the Future Still an Agency?"

It's self-evident that the agency world is feeling like it's about to be disrupted – it's becoming increasingly difficult to dispense that advice to clients and not see the warning signs yourself. The forces of change are manifold and accelerating: AI, machine learning, ad fraud, clients taking agencies in-house, the explosion and implosion of adtech, martech, fintech, three quarters of digital dollars being spent with two platforms, AR, VR, VCs…but maybe it's the simple fact that consultancies are now some of the largest agencies in the world. Headwinds indeed.

There's anxiety in the air. That's probably a good thing, because it's sorting agencies out into those who can think new school, and those who are stuck in the old thinking.

The marks of old thinking are easy to spot. They're the speakers who describe opposites that aren't, like claiming analytics and creativity can't co-exist in the same agency system. There are the agencies that describe themselves as "digital first" as a point of pride. Then there are those who count sitting in the client's office as a mark of integration. I have seriously contemplated issuing fines for anyone who still uses the phrase "consumer in control." I could have made some serious coin.

New school agencies, however, are fascinating to watch – and none of their approaches are the same:

Accenture: scaling the creative class to large corporates.

I've been watching Accenture for a while – indeed, who hasn't? Jeannine Falcone from Accenture Interactive outlined its strategy very clearly: Accenture has always been good at using technology and data to solve client problems, it has the authority to address the customer experience as a whole (rather than just the advertising) and it understands how to navigate decision making in large corporate environments. Add to that the company's "sherpa" strategy for acquisitions – leave the agency talent and culture in place and scale up through multiple smaller, nimbler shops, and you have an ecosystem that serves large corporate very well.

R/GA: Moving the goalposts on startup culture.

R/GA's approach to incorporating ventures into its organization is very well thought through. R/GA selects companies, embeds them in the teams, gives them marketing advice and directly connect them to the agency's client base. R/GA gets an equity payout on companies that it has partially created and had a hand in proof of concept. Nice revenue stream – and monetization is clearly the lens being applied to many of its businesses.

Sub Rosa: Do one thing really well.

Empathy. How do you convert a buzzword into a solution for large scale client problems? Sub Rosa has scaled up an entire offer around that one question. That can range from a staff training workshop to ethnographic insight work to prototyping live solutions. Sound soft and a bit flaky? Once you see its work for the General Electric mammography equipment suite, you will change your mind.

What struck me, as these sessions rolled by, is how this intense focus on selling misses such a tremendous opportunity for dialogue. BIG topics of conversation – the growth of in-house agencies, what clients really want out of integrated solutions – just don't get aired because everyone is focused on making their points, and panels rarely mix agencies and marketers.

Agencies are facing a lot of choices right now – some have chosen to merge and mix yet again and see what comes out the other side – like Wavemaker, whose CEO, Tim Castree's mission is "to grow our share of the problems we are qualified to solve". Probably the worst thing agencies can do right now is to sit on their hands. Right or wrong, having a point of view and trying something new, might in fact be the disruption needed.

Sarah Ivey is the former global chief strategy officer at Initiative and also the founder of strategy consulting firm Agents of Necessity.