Sally Hansen turns passion project to platform
How its global marketer turned personal curiosity into its first-ever worldwide brand campaign.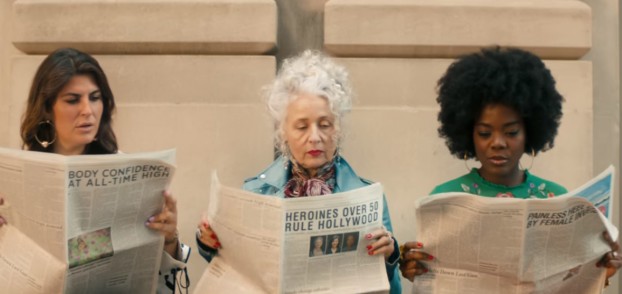 When Jeremy Lowenstein took on his role leading the Sally Hansen brand, he had a pretty straightforward question: Who was Sally Hansen?
"Shockingly, no one actually knew if she was a real person or not," says Lowenstein, an 11-year veteran at Sally Hansen parent company Coty, who began working on the brand in 2011 and leading it in 2014 as vice president of global marketing.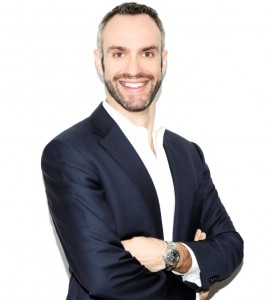 Curiosity piqued, Lowenstein set out on a mission to find out who the founder of the nail products brand really was. "I literally set aside money, didn't tell anybody in the company and just went on this adventure of briefing these investigative journalists."
Lowenstein brought together those private journalists and two consultants to dig into the brand's roots. "Jokingly, we used to call each other Sally's angels," he says.
The process took about 18 months – not that long when you actually consider there were 49,000 "Sally Hansens" in the U.S. over a few decades. Eventually, they discovered the story of their own Sally, a woman who, in 1935, acquired her parents' cosmetics store and eventually took her business national, trademarking still-used brands like "Hard as Nails" (the Sally Hansen brand itself was founded in 1946).
Along with being an entrepreneur, she was also a beauty advice columnist for the Los Angeles Times."Reading her columns really brought to life a true voice and that was really what became part of my brief to my new agency partner [Anomaly New York]," he says.
What began as a pet project has now culminated in the first-ever global brand campaign for Sally Hansen, centred on its new platform of self-made beauty.
"It happened to come at a time when I think consumers are truly craving transparency and authenticity in the products and brands that they buy and use," Lowenstein says.
The creative execution comes in the form of "Shetopia," a new brand film depicting a world of self-made women (with beautiful nails, of course). Sally Hansen tapped real women – from businesswomen to athletes – for the spot, using those influencers to lend even greater authenticity to the idea.
"The goal here was to elevate brand above product," Lowenstein says. Until now, the brand's marketing had been "benefit-led, colour-led, but never through the lens of storytelling," he says. (Like other Coty brands, Sally Hansen is driven globally, with local teams adapting for their markets.)
Being a legacy brand in beauty is a challenge. Sally Hansen has had to balance gaining new customers and staying relevant in a fast-changing category without alienating its core. But its history with longstanding customers is actually a big part of the campaign, Lowenstein says. It's about celebrating not just Sally herself, but all of the women who have built up the brand.
He points, as one example, to Sarah-Jane Adams in the ad, a model in her 60s whose mother shared Sally Hansen products with her as a child and who has now passed the brand on to her family members.
"There are a lot of indie brands that have come out today that don't have the legacy and the heritage that we get to celebrate."