Toronto gets a new design shop
Field Trip & Co is led by minds from Bruce Mau Design and SapientNitro.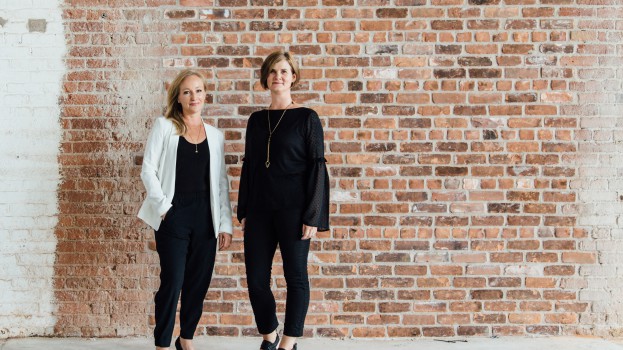 A new boutique creative studio has opened in Toronto.
Field Trip & Co, located in the city's west end, was founded by Carolina Soderholm (pictured, left) and Alison Garnett (right).
The new venture offers design, marketing and digital services, as well as custom design workshops. Despite its broad range of services, the agency will focus primarily on design on the digital, print and marketing sides, as a way of differentiating itself from the many other boutique agencies specializing in branding and editorial, according to the founders.
What began as a two-person team last spring has grown to include an additional full-time art director and a part-time brand strategist and writer. Field Trip & Co also works with a small roster of contractors.
Soderholm, whose background is in design and branding, has worked in Sweden, Vancouver and New York and spent six years as a senior designer for Bruce Mau Design in Toronto. Garnett's experience is in marketing and digital, having worked in the automotive, retail, CPG, professional services, and telecommunications and not-for-profit sectors. She was most recently a creative director at SapientNitro, and has also been a CD at Critical Mass and creative brand lead at Taxi.
The founders are calling diversity and collaboration the cornerstones of their business.
"In a city like Toronto, where there's such a wide range of cultures, we'd rather have a diverse group of people, so that we can draw on people's life experiences," says Garnett. "Often designers are getting their ideas from Pinterest, and we'd rather have people bring their ideas based on their life experiences."
"We both have diverse backgrounds and have an appreciation for that, and we both worked in environments that have not been diverse," adds Soderholm, who was born in Finland and raised in Sweden. Alison was born in Malaysia and has spent time in England.
Field Trip & Co's current client roster includes the Institute of Communication Agencies, Waterfront Toronto, Children's Aid Foundation, Public Work, Fogo Island Inn, and The Bentway (formerly known as Project: Under Gardiner). So far, the agency has done a lot of work with what its founders consider "companies doing social good," but they're looking to grow and attract a broad range of clients in the Toronto area.