Natrel's story of 'intolerance'
The Agropur brand hopes to maintain its lactose-free category leadership with the help of a cheeky doc.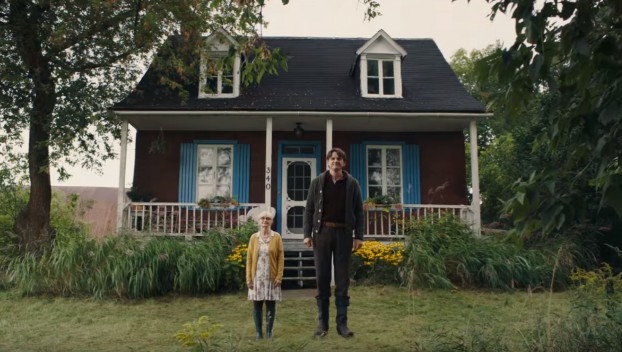 It's historically been a tough life to be lactose-free. Natrel is now arguing that it need not be with a whimsical mockumentary.
The short film, created by Lg2, explores the trials of "Miles Granderson," the lactose intolerant son of a milkman (in case the tongue-in-cheek attitude weren't clear enough, Miles also happens to be a giant).
The campaign is intended to generate awareness of Natrel's range of lactose-free products, says Anne Favre, VP of brands at Natrel's parent company, Agropur. That includes milk, but also flavoured milks, cream, butter and ice cream.
Natrel is currently the top brand in the lactose-free category, a segment that's particularly important for its future growth, she says. While traditional milk consumption in Canada is on the decline, the reduced lactose portion of the category is growing at 9% to 10% annually, based on Nielsen data, she says. Therefore, new lactose-free products are part of Agropur's five-year innovation plan.
Natrel's campaign is specifically targeting consumers who are lactose-intolerant or have a level of sensitivity to lactose and prefer not to have it in their products, Favre says (that's roughly one-fifth to a quarter of consumers).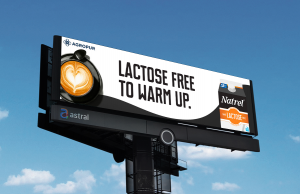 She adds that lactose-free options are also important for courting Canada's growing Asian and South Asian populations, many of whom have immigrated from countries where dairy isn't as popular as in North America.

Along with the online film, the push includes digital, out-of-home and shopper marketing, including shelf displays, direct mail, targeted emails and coupons.

Despite the film's mild absurdity, it is based on insights from real lactose-intolerant consumers, and the spot was tested with them to ensure it accurately reflects what it's like to live without dairy, Favre says. Miles, for example, explains the digestive pain that comes with consuming traditional dairy, along with expressing frustration at the concept of drinking nuts.

Natrel is also no stranger to using humour, especially when promoting its lactose-free options. In the past, it's used taste-testing Santa and kids to show how its lactose-less products stack up to original dairy.