Mass Minority hires its first president
Brent Rivard joins from New York's Anomaly to help tighten operations at the company.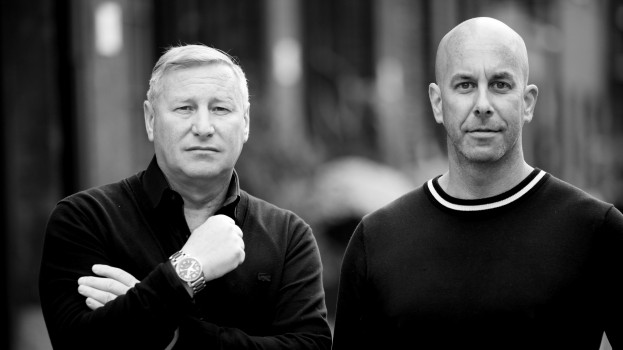 Toronto-based creative and tech company Mass Minority has brought on Brent Rivard as president.

Rivard will oversee business growth, operations, client retention, in-house content production and the company's expansion into technology software. He will report directly to Brett Channer, Mass Minority's founder and CCO, who previously held the position.

Rivard joins the company from New York-based Anomaly, where he led AB InBev's Global Budweiser business as managing director. Prior to that, he held a senior executive role at BBDO and worked at Doner and Lowe Roche. Rivard helped start the Toronto affiliate of Anomaly more than five years ago before getting tapped for the position in New York.

Mass Minority both creates content through its own in-house production company and distributes it through its own technology system. Channer says that the model, while effective, has created some "chaos" that needs to be operationalized. That's where Rivard comes in. The hire will allow Channer to focus on other responsibilities, including steering the company's growth.

Mass Minority opened just over two years ago and has since grown to 35 employees.

Earlier this year, it announced two senior hires following new AOR assignments for mattress brand Serta Simmons and mortgage broker Monster Mortgage. The company has also won the business of Ancestry Canada and will be doing more work for Stonemill Bakehouse, which was recently acquired by the Mexican baking company Grupo Bimbo.

The agency will also be launching Outland Denim, an Australian denim company, in the North American market in the coming months.

Channer says he looked globally to fill the role, because he needed someone who understood the marketing world outside of Canada. He approached Rivard personally, having previously worked with him at Saatchi & Saatchi.

Rivard will be moving from New York to Toronto to work in Mass Minority's head office starting Dec. 2.