HP commissions 'artists' to show there's nothing like the original
The tech giant created a gallery featuring "masterpieces" by real people who happen to share famous names.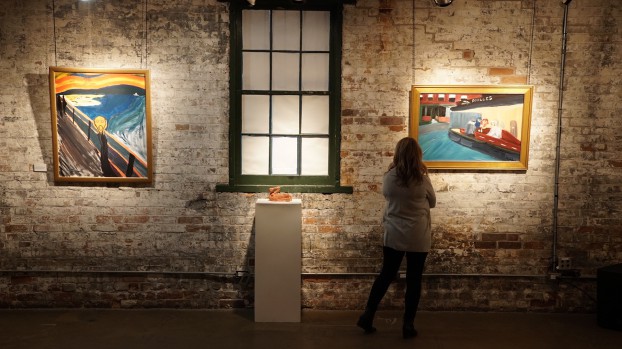 How well could you replicate, say, Edward Hopper's Nighthawks or Edvard Munch's The Scream, if your only qualification was sharing one of the artists' last names?
In an effort to inject some excitement into the printer ink and toner category, tech company HP is putting that thought experiment to the test.
The computer products and IT services company commissioned Canadians whose last names were the same as famous artists' to reproduce the work of their namesakes' art pieces. In total, seven "artists" sharing the names of Lichtenstein, Munch, Vermeer, Picasso, Moore, Pollock and Hopper were commissioned for the stunt.
Their works were showcased at a gallery exhibit at the Arta Gallery in Toronto's Distillery District on Nov. 2, marking the official launch of the campaign.
The idea was to create an analogy to the ink and toner category, which faces the competition of many product imitators whose offerings are not necessarily as good as the originals, says Andrew Simon, CCO of Edelman, the agency leading the campaign. HP's top ink and toner products, after all, are officially named Original HP Ink and Toner.
While HP leads in both the ink and toner spaces, Simon says the campaign is intended to drive excitement and awareness in a fun way. The low-involvement category can be challenging, because consumers don't generally think about ink or toner until the need comes along.
Following the gallery showing, an integrated campaign will be running on social, print and out-of-home. Starshot helped organize the art display and PHD oversaw media planning and buying.
Simon said the company's intention was to sell the artwork on eBay and distribute the proceeds to charity, provided the artists were willing to part with their masterpieces.
Pictured: Edward Hopper's Nighthawks, reimagined by Madison Hopper and Edvard Munch's The Scream, reimagined by Colin Munch (courtesy of Edelman).