Napa Canada names Reservoir its AOR
The Montreal agency will oversee strategic planning and creative development for the Auto Parts and AutoPro banners.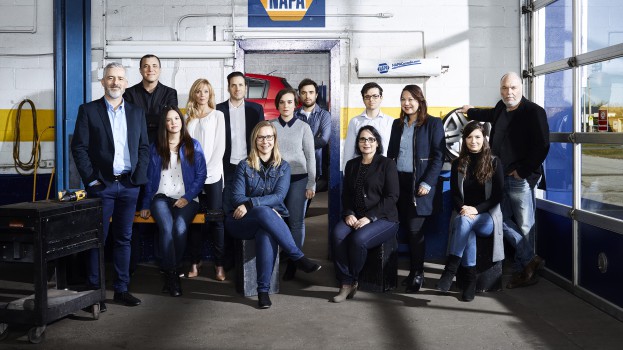 Pictured: The Reservoir agency team.

Automotive parts and accessories brand Napa has named Montreal's Reservoir its advertising AOR for the company's Auto Parts and AutoPro banners in Canada.

Following a three-month bidding process, Reservoir was chosen among two other agencies to promote the Napa brand in Canada. It will oversee strategic planning and creative development for all digital, print and TV content, while Reservoir also will be working with Jungle Media and sigital shop Minimal.

Reservoir was chosen in part because Napa wanted a new shop that understood the Canadian marketplace, says John O'Dowd, senior director, marketing and banners at Napa.

The company previously worked with Kansas City, U.S.-based VML, a global full-service marketing agency, which continues to be the AOR for Napa in the U.S. O'Dowd says Napa Canada will continue to leverage the work being done south of the border if it makes sense for the Canadian marketplace. At the same time, it wanted to original content to better suit Canadian audiences.

Reservoir was a good fit, adds O'Dowd, seeing as both it and Napa Canada are based in Montreal.

He says Reservoir impressed the company with its "solid track record in the automotive business." O'Dowd first met Reservoir partners Simon Boulanger and Yves Perreault back when the pair worked in the automotive industry, more than 10 years ago.

By March of next year, new creative will be ready for both the Napa Auto Parts and Auto Pro brands. In fact, the company has already shot TV content for the Auto Pro banner that will be rolled out on Jan. 1, along with other creative, during national hockey league broadcasts. TV spots for the Auto Parts banner will be ready for next season.

O'Dowd says Napa has worked with the Canadian Football League in the past, but never the National Hockey League.