Are marketers ignoring the aftermarket?
Marketers see value in tending the after-purchase experience but don't have the authority to do so.
Very few marketers are accountable for aftermarket services, according to research conducted by the CMO Council. With only 7% of surveyed brand leaders listing such services as part of their jobs, it presents a gap in marketing's growing focus on consumer experience.
The survey (summarized in the report Elevate What Consumers Appreciate) polled approximately 150 marketing executives at product manufacturers and retailers, as well as 2,000 American consumers (homeowners, specifically) to track how well brands engaged with their customers after purchase.
While few CMOs are formally in charge of this part of the customer experience, the majority of those polled acknowledge that it is key to overall brand experience – 93% said it was important. However, only 39% said it was a top management priority at their companies.
"This apparent de-coupling of the aftermarket and the ownership experience in the minds of manufacturers may be leading marketers to overrate customer satisfaction," the report's authors say.
When CMO Council specifically polled retailers (the partners at the front lines of aftermarket care and complaints), it found only 26% rated manufacturers' commitment to the aftermarket as "excellent" or "very good." More – 31% – said commitment varied from brand to brand, "indicating that quality of the ownership experience represents a significant opportunity for brand differentiation," the report said.
There certainly seems to be money left on the table. Among CMOs, only 19% said their companies garner more than 10% of revenues from aftermarket services. But among retailers of those same products, 65% report that level of revenue generation from the aftermarket and 51% get more than 10% of revenues in this fashion.
Both retail and brand respondents listed "customer lifetime value" as the top benefit of investment in post-purchase services.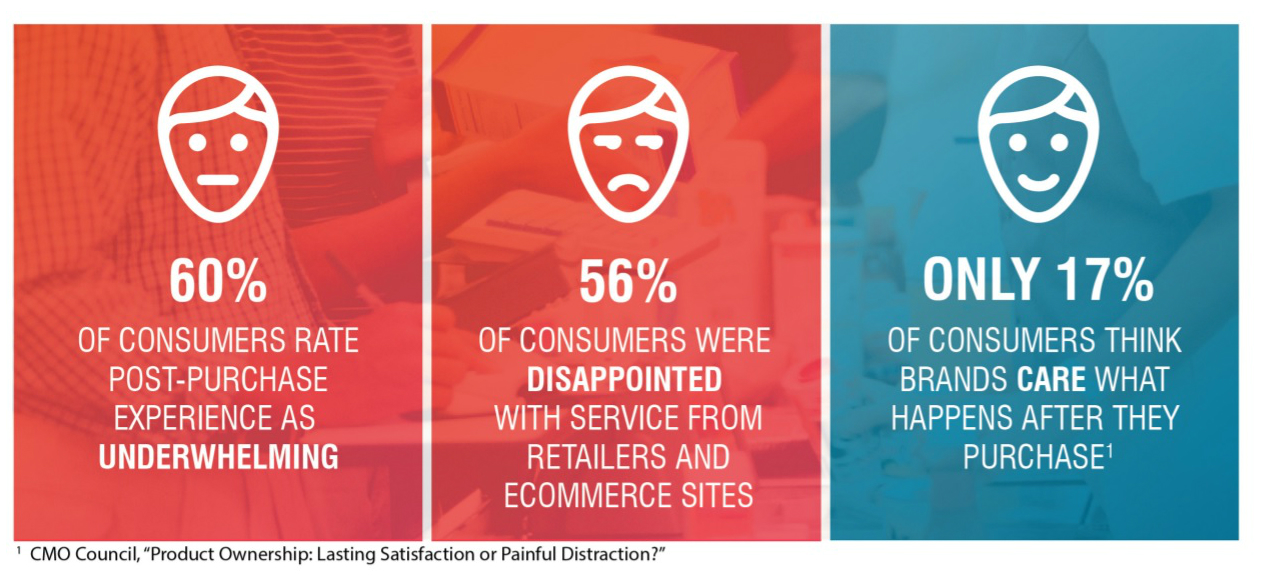 Thumbnail photo by Paul Bence on Unsplash