Breville aligns itself with 'third wave coffee'
The kitchen appliance brand has partnered with two Canadian roasters on a series exploring the artisinal side of coffee.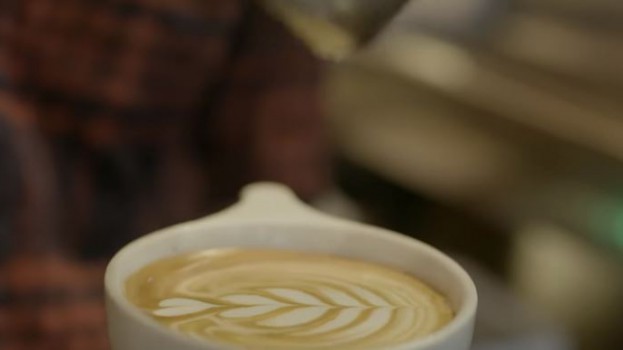 The Canadian arm of Australian kitchen appliance brand Breville is working with Bleublancrouge and two coffee rosters to position itself as a leader in at-home "third wave coffee" products.

The brand partnered with Montreal's Saint-Henri Micro-Torréfacteur and Burlington, Ont.'s Detour Coffee Roasters to produce an online video series called "Discovering Third Wave Coffee." The campaign debuted early this month and is part of an ongoing marketing partnership with the roasters.

"Third wave coffee" refers to a trend that is transforming coffee from a commodity into a product that is valued and distinguished for its origins, flavours and refined roasting processes.

Third wave coffee producers obsess over proper roasting and freshness, treat baristas as craftsmen and – most importantly for Breville – care about the equipment used to make and serve coffee, according to Brian Miller, director of marketing at Breville Canada. If automatic drip was coffee's first wave, and big coffeehouse chains were its second, then high-quality, artisanal coffee is its third.

The bilingual video series explores the nature of third wave coffee and features interviews with the cafe owners and baristas. Miller calls it the "authentic piece" of the brand's "marketing mix," one that is framed more as a conversation, as opposed to a hard sell.

"When someone gets interested and invested in what we're calling third wave coffee, it's always a win for us," he says. "Because the more you get in and start researching, more often than not you come up with our machines."

The videos are being promoted online. Over the first two weeks, the series has garnered more than 100,000 views, and Miller says that's without having invested too much in paid promotion.

The Quebec market is an important one for Breville, whose Canadian headquarters are in Montreal. Working with BBR has allowed them to create "content in both official languages instinctively and at the same time, as opposed to 'Let's do it all in English and then think about how it works in French'," Miller says. 

Breville machines are designed to emulate the look, feel and function of commercial machines by offering similar systems and controls. In Canada, the brand's top priorities have been trying to replicate the cafe experience at home and making Breville products as easy and accessible as possible for consumers to use.

The videos are just one part of Breville's partnership with the roasters. The campaign also involves sampling their coffee in store, bringing them along on PR tours and having baristas do demos with Breville representatives in some of its top retail locations.

The series marks the first time Breville has launched Canadian-based creative nationally and the first time the brand has worked with BBR.