New CD joins Wunderman and Blast Radius
Cass Zawadowski has been brought on to lead creative at the agencies following four years of work abroad.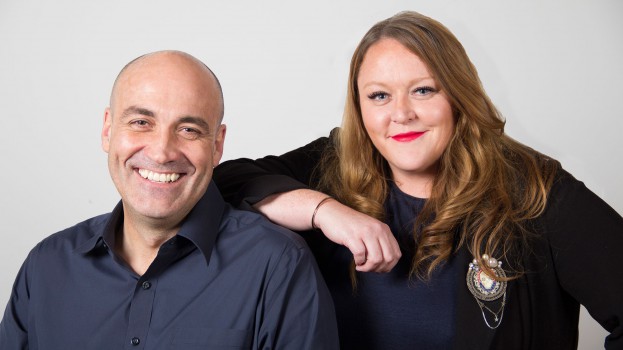 Cass Zawadowski is bringing years of international experience working on global accounts to Wunderman and Blast Radius as the agencies' new VP and creative director.

Zawadowski (pictured, right) is overseeing creative for Wunderman and Blast Radius across Canada, which includes offices in Toronto, Montreal and Vancouver. That work covers a client roster that includes GlaxoSmithKline's 16-brand portfolio, Ikea, Xbox, OLG, BMW, Shell and Fido.

She reports to CCO Kevin Drew Davis (left), who joined the agency from DDB earlier this year.

Originally from Toronto, Zawadowski joined the agency having spent four years abroad, with stints in Europe, Asia and New York. She has spent time in Singapore working on projects for P&G, served as global CD on the Braun P&G account at BBDO Germany and worked as global CD for Nivea at FCB Germany. Throughout her travels, she worked on clients including Pringles, Playtex, RadioShack, Aquafresh and Samsung.

Michel Sergio, president of Wunderman and Blast Radius, said in a statement that Zawadowski's "extensive international and category experience" and leadership skills makes her a particularly good fit for the agency and the diverse range of work it does.