Bell hopes to get Lucky with its new brand
The telco's low-cost carrier aims to reach and connect with new Canadians and multicultural communities.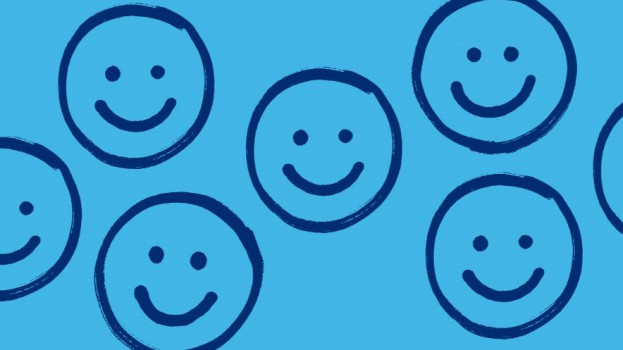 Bell is hoping to expand its reach in Canada's wireless market with the launch of Lucky Mobile, a new pre-paid carrier that aims to eliminate surprise fees and better serve Canada's growing immigrant population.

First announced last week and launched on Monday, Lucky Mobile is a low-cost wireless carrier that offers pre-paid plans starting at $20 a month. At launch, Lucky is available to customers in Ontario, Alberta and British Columbia. It will also add an app that allows for talk and text over WiFi at some point in 2018.

Lucky will be competing with Rogers' Chatr and Telus' Public Mobile, which offer similar pre-paid options at comparable prices. It's differentiating by not having surprise overages or automatic charges that can unexpectedly drain the pre-paid balance of customers on other carriers. Customers will be notified by text message if they are about to use a service not covered by their current plan and asked if they wish to continue.

This is not Bell's foray into running a low-cost carrier. It previously operated Solo Mobile, but began to discontinue the brand in 2009 following its acquisition of Virgin, which operates at a "mid-range" price point, competing with the likes of Rogers' Fido and Telus' Koodo. However, as market penetration for "post-paid" wireless brands like Bell and Virgin has increased, the eligible customer base for those services has declined. Claire Gillies, VP of marketing for Bell's mobile business, says the company's return to the low-cost market was to serve customers that weren't being served by its existing offerings.

Bell also looked at who wasn't being served by existing pre-paid carriers to develop the brand. That's why (besides standing by the "no surprise charge" promise), Lucky will be highly focused on serving Canada's immigrant and multicultural communities. Pre-paid mobile services like Lucky don't come with a credit check, so in addition to people who are living on a budget, they are also increasingly popular with new Canadians who may be working to establish a credit history here.

"We looked at the market opportunity and not only saw that there is a group of customers that isn't being served by our brands, but we've seen immigration grow in the market and we wanted to put something forward that would be appealing to those individuals," Gillies says, adding that the appeal of the brand will go beyond functional credit and price elements. "We chose the name 'Lucky' very carefully because the idea of luck is very important to a lot of immigrant populations and cultures in Canada, not to mention that it is fun and offers a happiness with it that we can play with."

In the coming weeks, the new brand will roll out its launch campaign. The marketing plan is to be heavily targeted towards multicultural communities, which means there will a targeted digital play but also a fair amount of "in-language" communications through traditional channels, such as newspapers and radios that serve multicultural communities. At launch, Lucky will be available at Walmart, Wireless Wave, TBooth wireless, Wireless etc., Cellular Point, Visions Electronics and select The Source locations.

Gillies would not say which agencies the company had been enlisted to work on the campaign.