Shoppers Drug Mart to enter medical cannabis market
The Loblaw-owned drug store chain has reached a deal with licensed producer Aphria to sell its products to registered patients online.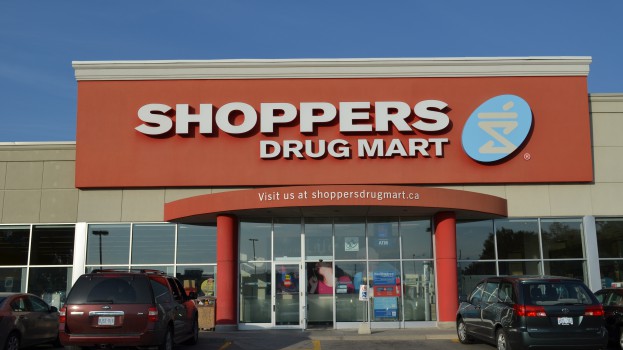 Licensed cannabis producer Aphria has entered into an agreement with Shoppers Drug Mart to distribute its medical cannabis products.

As part of the five-year deal, Aphria will provide the drug store chain with a selection of dried cannabis and oil products to be sold online. Vic Neufeld, CEO of Aphria, said in a conference call the deal also required Shoppers to purchase a minimum amount of product every year.

The deal, however, remains subject to Health Canada approving Shoppers' application to become a licensed producer. While Shoppers technically applied to become a licensed producer, like Aphria, the retailer has made clear that it had no intention to produce its own cannabis, and was merely interested in having the opportunity to distribute the product alongside the advice of its pharmacists.

The deal with Aphria is also not exclusive, meaning Shoppers has the option to pursue similar arrangements with other producers and include a wider range of brands in its medical cannabis selection.

Current regulations state that medical cannabis must be purchased directly from a licensed producer – typically through an online channel – and delivered through Canada Post. This means cannabis will not be appearing on Shoppers Drug Mart shelves or behind the pharmacy counter – although many Shoppers locations already include a Canada Post outlet.

The agreement also means Shoppers will soon need to expand its ecommerce offering. The company launched an ecommerce platform for its Beauty Boutique vertical of makeup and beauty products in 2015, but the rest of its product selection can only be purchased through its bricks-and-mortar locations. Shoppers did not provide specific details about its cannabis ecommerce plan at press time.

Last month, Shoppers earned attention for its potential entry into the medical cannabis market when a job posting appeared on its website for a senior brand manager to lead marketing and strategy for cannabis products targeted at doctors and other healthcare providers.

Shoppers and Aphria are not the first drug store and producer to go into business together, as producer CanniMed announced a deal earlier this year to collaborate with pharmacy co-op PharmaChoice on pharmacist education and the distribution and marketing of medical cannabis products. However, at the time of the announcement, PharmaChoice had not made an application to become a licensed producer, stating instead that the agreement will be completed once provincial legislation changed to allow pharmacies to distribute medical cannabis. Further, PharmaChoice is a co-operative representing roughly 700 independent pharmacies in Canada, compared to the more than 1,200 corporate-owned Shoppers Drug Mart locations.