Parasol diapers arrive in Canada
The brand will use style to appeal to millennial parents, but faces stiff competition in a saturated market.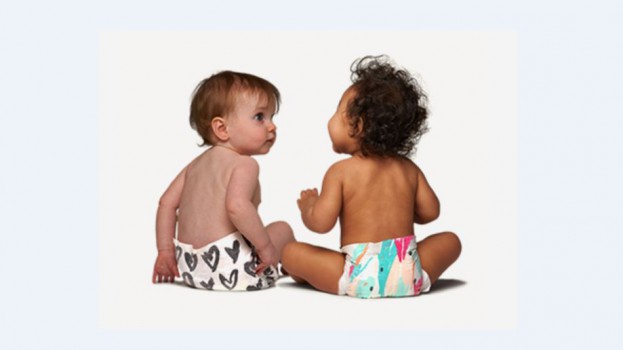 Diaper brand Parasol has landed in Canada with products that look to inject a little style into the category through hand-painted designs.

Parasol CEO Jessica Hung says the nearly two-year-old company plans to compete with big North American names like Pampers and Huggies by selling diapers that are more comfortable for babies and more stylish for parents – and thus tailored to the millennial customers they are meant to attract.

Since launching in 2016, Parasol has tried to position itself as a premium brand whose ultra-thin and soft diapers are environmentally conscious – their absorbent materials are made from fluff pulp harvested from sustainably managed forests – and proof that any surface can be turned into art. The products from the brand's "Dream," "Delight" and "Discover" collections feature colourful designs with brush strokes, spatter and other hand-painted patterns on them.

The brand's products are manufactured at a Drylock Technologies facility in the Czech Republic and sold in Japan, the U.K., Korea, China and India. In Canada, they became available on Nov. 6 at Well.ca and West Coast Kids starting at $24 per package.

Although playful designs may seem insignificant in light of parental needs when it comes to their baby's hygiene, Hung believes they will strike a chord with millennial parents. She says major diaper brands have "become disconnected from millennial consumers," who value personalization and tend to get bored more quickly than their older counterparts. Those millennial instincts pose a challenge for the industry, she says, given that diapering is a multiple-time-per-day exercise for parents.

Hung, who is based in California, says the Canadian market is an important one for the Parasol brand, since Canadian consumers tend to be active, care about the environment and social responsibility and "speak the same language" as their neighbours to the south.

Globally, the value of the diaper market is expected to grow to $70.4 billion by the end of 2024, according to a report by Persistence Market Research, with the disposable diapers segment growing fastest. And Nielsen has found that North America has the largest diaper value share, accounting for 32% of global sales, largely due to higher market prices.

But the Canadian market will not be an easy one for Parasol to penetrate. According to a 2017 report by Euromonitor International, the diaper market in Canada "is already relatively mature" and "now has limited growth potential." Kimberly-Clark's Huggies and P&G's Pampers are the two largest diaper brands in Canada, according to the business intelligence company, with respective value shares of 41% and 32%. Euromonitor notes that children aged up to 36 months had a 981-unit per capita usage of diaper products in 2016 and that the category may be reaching a saturation point.

Euromonitor estimates that it will be difficult for brands to generate strong growth in the category "as long as Canada still has a continuously declining birth rate and relies on immigration to sustain positive population growth."

Parasol is working with Rock-It Promotions, its AOR, on PR.