Canada's board rooms remain mostly male: survey
Women make up just over 22% of positions, virtually the same number as last year.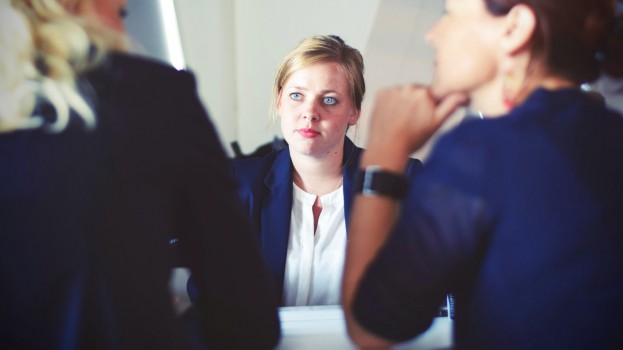 Canada's large companies are making headway in diversifying their board rooms, a new report conducted by the Conference Board of Canada shows. But the change of pace is rather glacial.

According to the Canadian Board Diversity Council's Annual Report Card 2017 (which tapped the Conference Board to conduct its research), 22.6% of board positions are currently women. While that's more than double the proportion measured in 2001 (10.9%), it is only one percentage point higher than last year.

"It was shocking and depressing," said Jane Taber, VP of public affairs at National PR, which partnered with the National Post, KPMG and BMO on producing and promoting the report.

"In 2015, Trudeau declared he was making half of his cabinet women 'because it's 2015,'" she said. "In the C-suites of corporate Canada, we have not seen that continued."

The new report presents findings from a survey of more than 4,600 chairs and directors on FP500 companies. More than 94% of those surveyed said board diversity is either "very" or "somewhat" important to their organization.

When broken down by business sector, health care firms charted the highest percentage of female board members at 33.3%. Mining caught the bottom of the list at 14.8%. Retail companies skewed higher than most at 28.0%.

The report also asked directors to report on whether LGBTQ people, visible minorities, Indigenous Canadians or people with disabilities were represented in the board room. Since last year, board members with disabilities have risen to represent 3.2% of all positions, up from 1.8% last year. Indigenous persons also increased their numbers at the big table, rising to 1.1% from 0.6%.

However, visible minorities and LGBTQ representation seemed to drop in the self-reporting survey. Minorities tracked down to 4.3% from 4.5% last year, and LGBTQ dropped to 1.6% from 2.1%.

"We have to create an environment where people from all walks of life can optimize their contributions," said Kathy McGarrible, COO of Coast Capital Savings, in press materials for the report. "The promotion and retention of women and visible minorities, whether at the board level or someone just starting out in their career, is an important solution to this."

When broken down by age, people 60 to 64 made up the largest group among Canada's board members and directors at 22.6%.