Majority of execs aren't seeing harassment: study
A new Canadian survey tracks how the C-suite perceives and deals with the issue.
The majority of Canadian executives polled by The Gandalf Group for its most recent C-Suite survey hadn't heard of incidents of sexual harassment within their companies, and most believe it to be an infrequent occurrence.
The research firm conducted interviews with 153 C-suite executives, using a number of forced-choice questions. Fifty per cent of respondents were CEOs. Ninety five per cent of respondents were male. The majority of them worked in the resources sector (oil and gas, mining and manufacturing) or the service and financial industries.
Only 31% of those surveyed had witnessed or heard of an incident of sexual harassment. While few said their company or industry had a problem with sexual harassment or assault, more executives (41%) "somewhat" or "strongly" believed their industry faced a gender discrimination problem.
Related
Canadian ad industry ready to talk harassment
Nearly half (48%) of respondents said they believe incidents of harassment are rarely reported, but when asked if that was the case in their own company, 25% of respondents believed it was reported "most of the time," while 31% said "some of the time."
The report was produced in partnership with KPMG, BNN and The Globe and Mail.
In your own company, have you witnessed or heard about sexual harassment?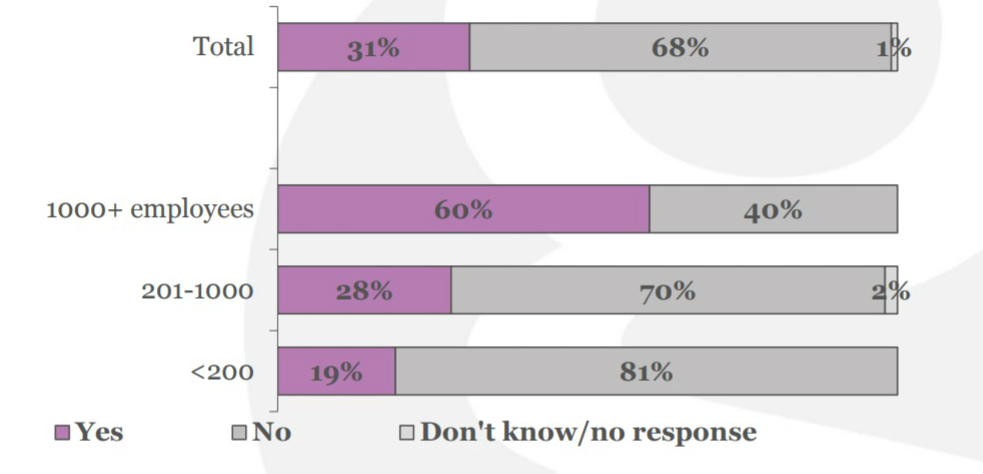 Do you think currently that sexual harassment in the Canadian workplace is infrequent & rare or common & frequent?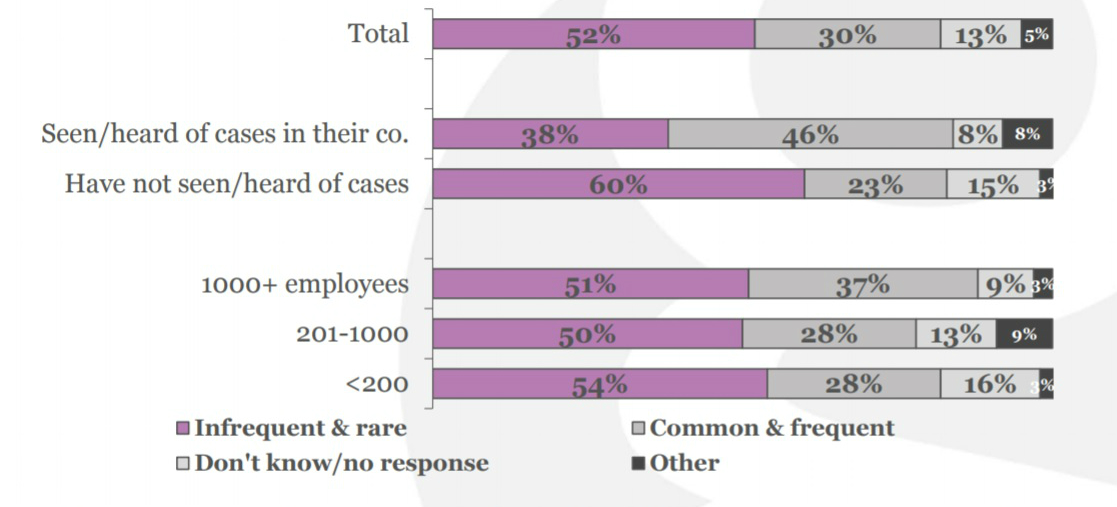 Do you think that sexual harassment in the workplace is reported most/some of the time or rarely?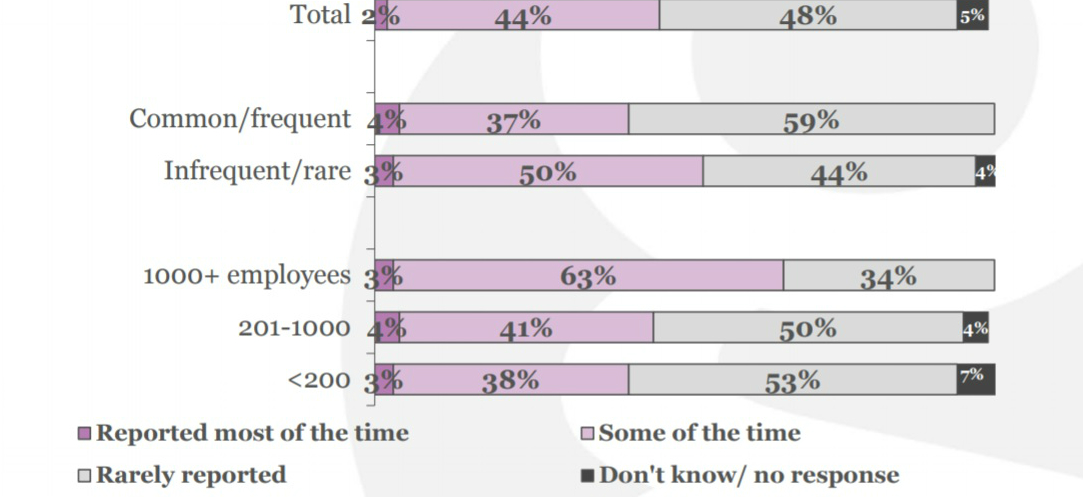 Has your organization introduced new policies or taken new measures in the last 12 months to prevent and respond to workplace harassment?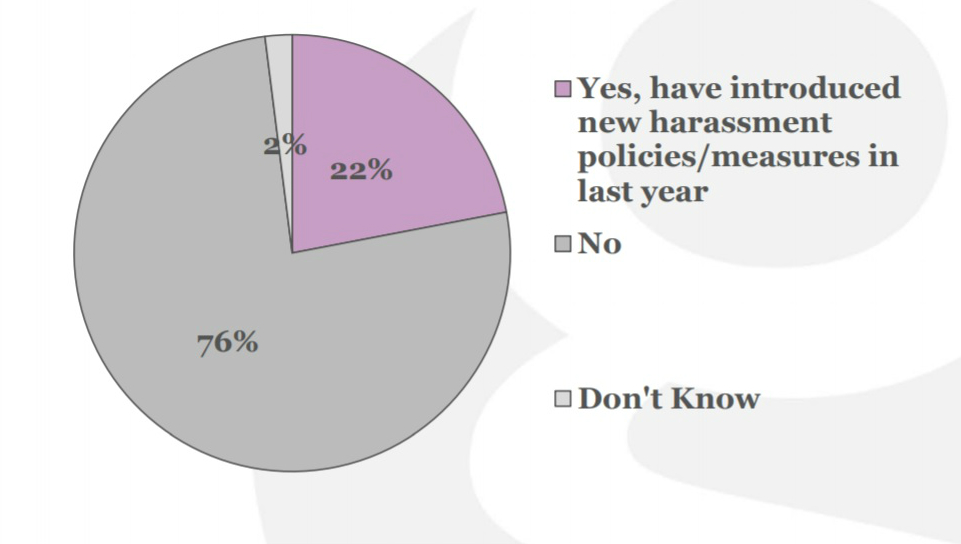 What is the most important measure or step companies can take to prevent sexual harassment?