What's new in the New Year
Publisher Mary Maddever on the changes to expect to the Marketing Awards, the new AToMiCoN event and more in 2018.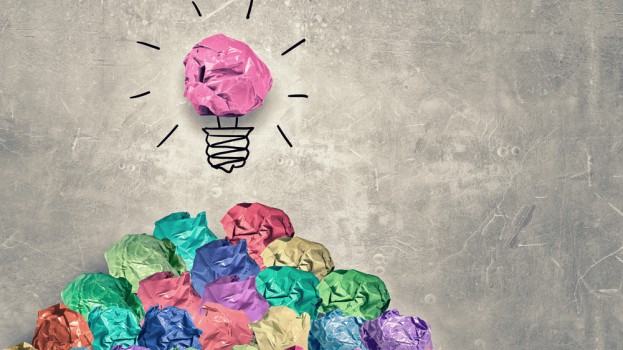 This editorial appears in the Jan/Feb 2018 issue of strategy.

As evidenced by the Trojan beaver of marcom ideas that Canada is exporting to the healthy crop of growing agencies in the Indie List, change can be good. This year we saw an explosion of success for new shops and global nods for established indies, like Zulu's Ad Age International Small Agency of the Year win.

As we wind up our first year as "Markety" (having navigated through the combined strategy/Marketing portfolio), we're moving from the merge-and-tweak phase to bigger change. The Marketing Evolution Summit, our C-Suite conference in February, marks the last event to transition over. The fact that AI is on the agenda – and is the topic all of our advisory boards are asking for, from Shopper Marketing Forum to AToMiCoN – is a bellwether of the change afoot for 2018. That, and a proliferation of cold pressed juice and avocado toast.

On the Marketing Awards front, we have a new trophy for 2018. It's a white M and goes to the Best in Public Service – reflecting that Cause work is judged in a separate stream from commercial campaigns, as there's an edge in terms of what partners will do for a charity. This is not to say it's easier. Due to budgets and stakes, it's anything but. A big highlight of 2017 has been that Canada does Cause so very, very well, as globally vindicated by one of our Marketers of the Year, Lori Davison, and the impact of SickKids' "VS."

The other new introduction to the Marketing Awards is dedicated Craft categories: animation, art, cinematography, copy, direction, editing, FX, photography and sound design – to ensure flagging these skills is not an afterthought. To give Craft its due diligence, an online jury of experts will curate a shortlist for Marketing's Main jury.

The New Year also brings the relaunch of Canadian Advertising Rates and Data and the National List of Advertisers sites in February. We met with user groups to improve the experience and functionality, so CARD and NLA will have more than a new look, drawing on resources from Media in Canada and strategy for more relevance and context.

Also new this year is changes to our BCON Expo for brands that do content. Marketing also had a branded content event and strategy produced a Marketing Summit for Canadian TV and film producers. Since the world of entertainment marketing and brand content has more and more in common, we've merged it all into one day – AToMiCoN – complete with Upfront presentations and capped with the AToMiC awards, which also span the collision of advertising, tech and content.

And finally, change is afoot for Stimulant, our creative inspiration site. We'll be publishing weekly but posting daily, so send your new creative as it launches (ideally before), as well as any design/innovation sourcing ideas.

But for the last word on the New in the New Year front, we want your "Markety" input on what would be useful… here's to another year of collaborating and disrupting!

Mary Maddever is SVP, publisher of strategy.