Why First Choice Haircutters wants to highlight its stylists
Phase two of the brand's "You Belong Here" campaign puts the focus on service and the employees that offer it.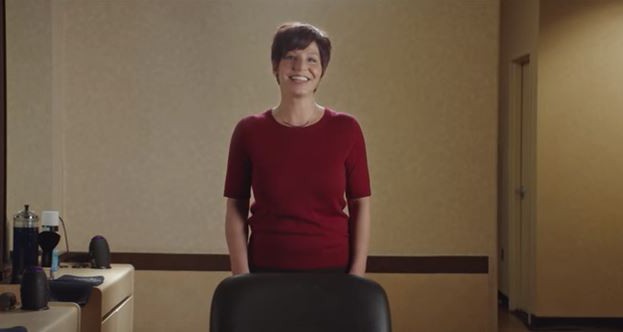 In its latest campaign effort, First Choice Haircutters has shifted the focus away from customers to its stylists and the connections they develop with their clientele.
The commercials launched on Jan. 9 and are phase two of the brand's "You Belong Here" campaign. All aspects of the campaign are being handled by Tag, its full-service AOR.
In the campaign's 15- and 30-second testimonial-style spots, real First Choice hair stylists discuss what makes their job so great, namely the customers with which they interact each day. The ads are intended to highlight the dedication of the company's employees and to reverse the perception that they aren't as skilled as other hair stylists simply because they work for a value brand, says Athena Kalkanis, the company's brand director.
"We wanted to show that the brand is genuine and to use our stylists in [an] authentic [way]," she says.
The campaign is running in print, TV, OOH, digital video and social media. The main spot will be aired during the Super Bowl on Feb. 4 on Global TV across most Canadian markets.
The brand will be "layering in a lot of local advertising as well," according to Kalkanis, using the print and OOH elements to focus on local communities.
Kalkanis says the goal is twofold: the brand is always looking to attract new customers, but it also wants to drive deeper connections with those who are loyal to the brand. She adds that in smaller communities especially, where First Choice Haircutters' salons are more prominent, customers often become attached to their stylist, even though they can also go at their convenience and be served by a different stylist every time.
Phase two of the campaign will be running until the end of the year. Phase one, which launched in mid-2017 and focused on the customer-side of the business, will remain in-market until the end of 2018 as well.