What will weed retail look like?
A look at what we know so far about how the sale of recreational cannabis will work from province to province.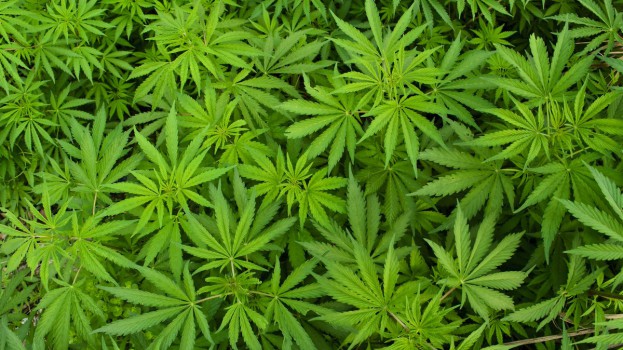 The provinces have been slowly rolling out details for how they plan to sell recreational cannabis to consumers when it is legalized later this year. Saskatchewan was the final province to do so earlier this week, and while some major details are still to come, the days before the official July 1 legalization are becoming fewer and fewer. So strategy is taking the opportunity to show what the cannabis retail landscape will look like, charting how many stores there will be, how old you have to be to buy cannabis and whether the sale will be handled by the government, private retailers or a hybrid of both.
Alberta
Model: Hybrid
Number of stores planned for July 1: TBA (the province has said it will not set a hard limit on the number of licences it will issue to run retail stores, but has not said how many licences it plans to issue by the legalization date)
Minimum age: 18
Alberta will allow private storefronts to sell recreational cannabis in the province, but the provincial government will be handling online sales, at least for the time being. The Alberta Gaming and Liquor Commission will oversee the regulation of private retailers and the issuing of licenses, though the process through which would-be store owners can be issued a license has yet to be announced.
British Columbia
Model: Hybrid
Number of stores planned for July 1: TBA
Minimum age: 19
British Columbia will run cannabis sales through storefronts operated by the government, but will also allow private retailers to apply for a license (whether both will be allowed to sell product online has yet to be announced). The B.C. Liquor Distribution Branch will be the only permitted wholesaler regardless of whether the store is private or government-run.
It has not been said whether grey market dispensaries in the province will be allowed to operate under the new model or if they would be permitted to apply for a retail license. Also, while many provinces have stated that cannabis will not be sold in the same stores as alcohol, B.C. has yet to decide on such a provision, and many liquor stores have expressed an interest in being allowed to do so.
Manitoba
Model: Private
Number of stores planned for July 1: TBA
Minimum age: 19
Though Manitoba has classified its retail plan as a hybrid, consumers will mostly be interacting with private retailers. Manitoba's Liquor and Gaming Authority will regulate the purchase, storage and distribution of recreational cannabis, but it will be private storefronts that will handle selling it to customers.
The government issued an RFP for would-be cannabis retailers that closed on Dec. 22. However, the RFP stated that it would be selecting "up to four" proposals to serve the province, making it appear to some that the government is looking for retail chains to handle cannabis sales, as opposed to smaller businesses with single locations.
New Brunswick
Model: Public
Number of stores planned for July 1: 20
Minimum age: 19
NB Liquor will regulate the sale of recreational cannabis in New Brunswick, including the operation of retail locations and online sales. The province has also said its online retail platform will give customers options for in-store pickup and home delivery, and Brian Harriman, CEO of NB Liquor, has said that the emphasis in the physical locations will be creating a pleasant retail experience, despite operating "with more regulation and control" than its liquor stores.
New Brunswick is also the only province to announce partnerships with licensed producers that will act as its first suppliers: Organigram, based in Moncton, and Canopy Growth.
Newfoundland and Labrador
Model: Private
Number of stores planned for July 1: TBA (an RFP for private retailers has been opened)
Minimum age: 19
Private stores will be selling cannabis and be regulated by the Newfoundland and Labrador Liquor Corporation, though the crown corporation may sell to consumers through an online platform in areas where a private storefront has not yet been set up.
Northwest Territories
Model: Public
Number of stores planned for July 1: 7 (cannabis will be sold through the existing liquor stores run by the government in the territory)
Minimum age: 19
The N.W.T Liquor Commission will control the importation, distribution and sale of cannabis. At the outset, recreational cannabis will only be purchased through liquor stores or a mail-order service run by the government.
Nova Scotia
Model: Public
Number of stores planned for July 1: TBA
Minimum age: 19
The government of Nova Scotia broke from the trends set by other provinces when it announced that recreational cannabis will be sold alongside alcohol at Nova Scotia Liquor Corporation locations. However, the plan calls for it to be sold at some, but not all, NSLC locations, and it has yet to specify which locations or how many will have cannabis on-site. Online sales will also be handled by NSLC, though the corporation has yet to say whether it will offer home delivery for online orders.
Nunavut
Nunavut has yet to announce its retail plan for recreational cannabis.
Ontario
Model: Public
Number of stores planned for July 1: 40 (the government plans to have 80 locations open by the end of 2018, with 150 operating by 2020)
Minimum age: 19
The first of the provincial plans to be announced, Ontario's LCBO will handle all aspects of cannabis retail and sell through locations separate from its current liquor stores. The LCBO will also run sales through an online platform that will be up and running in time for July 1.
Prince Edward Island
Model: Public
Number of stores planned for July 1: TBA
Minimum age: 19
Cannabis sales in P.E.I. will be handled by the PEI Liquor Control Commission at a to-be-determined number of retail locations separate from its existing liquor stores. The government will also be running an e-commerce platform.
Saskatchewan
Model: Private
Number of stores planned for July 1: 60
Minimum age: TBA
Announced on Monday, cannabis sales in Saskatchewan will be handled by private stores that will be regulated and licensed by the Saskatchewan Liquor and Gaming Authority. The SLGA will issue 60 permits for stores in 40 municipalities and First Nations in the province to start (municipalities selected for a store will be given the option to opt out).
Other provinces that will allow private sale have set up their respective liquor crown corporation as the designated wholesaler for recreational cannabis. But Saskatchewan has yet to confirm where exactly stores will be purchasing their product from, saying only that it would have to come from "regulated wholesalers."
An online survey by the province showed that 45% of Saskatchewn residents would prefer the stores to be run by the SLGA, but Gene Makowsky, minister responsible for the Authority, said the province was not ready to commit to spending "millions" of taxpayer dollars to set up storefronts in an ill-defined market under a tight deadline.
Quebec
Model: Public
Number of stores planned for July 1: 15 (with plans for 150 by 2020)
Minimum age: 18
Quebec has been the most vocal in criticizing the timeline the federal government has given to provinces for establishing plans for regulating recreational cannabis, and that may be why it is pursuing a conservative number of retail locations (to be operated by the SAQ liquor retailer) – a number that is smaller than provinces like New Brunswick that have a comparatively small population.
Yukon
Model: Public

Number of stores planned for July 1: >1

Minimum age: 19

The territory's government has said "at least one" government-run cannabis retail location will be operating by July 1. The government has said it is pursuing online options to help meet demand, and is also open to allowing private retails at some point in the future.