Check it Out: Handicap International gets inclusive
The organization has opted for a more culturally appropriate name in a rebranding effort led by Cossette.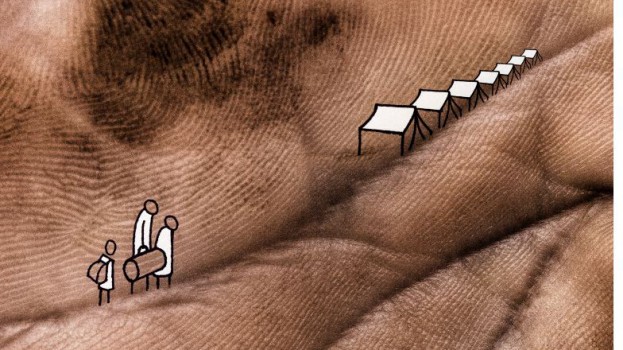 Sometimes the names of non-profits and other organizations become relics of the past, their identities no longer culturally appropriate or reflective of their overriding mission.

To mark its 35th anniversary, international aid organization Handicap International – whose name includes a word deemed insensitive towards people with disabilities – has rebranded as Humanity and Inclusion. The new name has the advantage of keeping the organization's acronym, HI, while being better suited to the work it does for people with disabilities and people experiencing poverty, exclusion, conflict and disaster.

Barbara Jacques, VP of branding and design at Cossette, which developed the brand identity, said the agency had to make sure the name was "culturally and linguistically relevant" to every country in which HI operates, including conflict zones. A hand, intended to represent either a friendly greeting or the act of putting a stop to prejudice, will now serve as the organization's logo.

The brand identity is being rolled out in a global, multi-platform campaign across eight countries. Cossette created 30-, 45- and 60-spots, which are running on TV, digital, and social media, with support in OOH and print. The campaign includes assets shot on location in refugee camps on the Thailand and Myanmar border.