Lift's new CMO carries its founder's vision forward
Kerri-Lynn McAllister will oversee an expanding marketing team in the cannabis sector.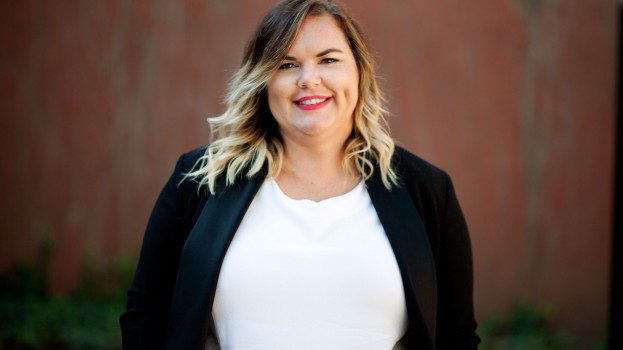 Lift, a firm that specializes in shopper data and technology in the cannabis market, is getting ready to expand its marketing team with the hiring of Kerri-Lynn McAllister (pictured) as its new CMO.

Lift built and manages a loyalty program for legal marijuana users in Canada, and is looking to expand its consumer and B2B operations once recreational use is legalized on July 1. It does not sell or transact around cannabis products, but provides data to both consumers looking to compare strains and legal marijuana producers looking for online shoppers' data.

McAllister was previously chief marketing officer at RateHub.ca, an online service that offers comparisons on different brands of financial products, such as mortgages and credit cards.

She takes on the lead marketer's role from Tyler Sookochoff, who founded the company to serve the medical marijuana market in 2014. He has been hiring new executives over the last two years to take on more of Lift's leadership responsibilities (also announced this week was the hiring of Josh Kerbel, previously managing partner at Extreme Innovations and now chief technology officer).

Matei Olaru was named CEO in 2016 and says much of the job before McAllister is communicating complex company information in a relatable way to consumers. "We saw great parallels in Kerri-Lynn's experience at RateHub, providing comparable information for complex financial products," he said.

"We have a very restrictive advertising environment, and we're going to tobacco-like restrictions [for cannabis]," Olaru said. "So you can't say your product is good for X or lasts however long. Consumers know nothing about these products that have been illegal for a hundred years, and you need that information to make a purchase decision."

McAllister will have both consumer- and business-facing responsibilities, driving interest in the service through content and events Lift organizes and reaching out to cannabis brands for inclusion in its programs.

The company of approximately 30 full-time staff expects it will double its headcount by July 1. Olaru says the marketing team will likely see the biggest growth with 10 to 12 new positions added in that time frame.