Phivida hires Mike Cornwell as CMO
The new marketing leader brings experience from Samsung and Red Bull to the cannabinoid extract and beverage company.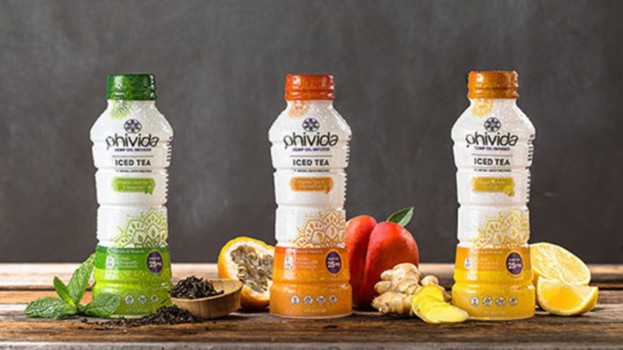 Phivida has hired new leadership for its marketing efforts, bringing on Mike Cornwell as CMO.

Effective Feb. 15, Cornwell will design and implement the brand marketing strategy for all Phivida products. Based in Vancouver, Phivida specializes in hemp oil extracts, using them for clinical products as well as cannabinoid-infused vitamin juices and iced tea products.

Cornwell brings a wealth of marketing experience in the beverage and technology sectors to Phivida. He spent five years leading marketing for Samsung in New Zealand, leaving the company at the beginning of 2017 to be the acting head of marketing for Microsoft in the region. Prior to Samsung, he spent eight years on the marketing team at Red Bull Canada and six years at Australia and New Zealand beer and alcohol company Lion, where he worked on brands including Stella Artois, Jose Cuervo, Corona, Guinness and Beck's.

In the fall, the federal government announced that cannabis-infused food and beverages would not be permitted for retail when recreational cannabis is legalized on July 1, but set out a plan to have them also legalized within a year to give the government extra time to figure out the logistics of their regulation. In the meantime, Phivida has set its sights on U.S. markets where hemp-infused food and beverages are legal. Last week it announced plans to begin mass production for distribution in California, and last month the company reached brand licensing agreements to distribute its products to regulated retailers in Washington and Oregon.

Phivida's vitamin juice and iced tea products are positioned as having health and natural wellness benefits for cognitive and gastrointestinal functions, claims which could come into conflict with most of the proposed regulations for marketing and advertising recreational cannabis products in Canada.

Cornwell is the latest senior-level exec to join the marketing team of a company in the cannabis industry ahead of recreational legalization in Canada. He follows former Acosta exec Jean Richer joining Up Cannabis, Colour president Savior Joseph at Aurora Cannabis, KBS president Nick Dean at Emblem, Rethink Breast Cancer's Alison Gordon at 48 North and former Molson Coors head of marketing David Bigioni at Canopy Growth.

Correction: An earlier version of this story stated that Phivida products were made with cannabis extracts, not hemp oil extracts.