CASSIES Gold: Gaining cents with scents
Leo and P&G take a playful, premium approach to help Gain elevate itself from other detergents.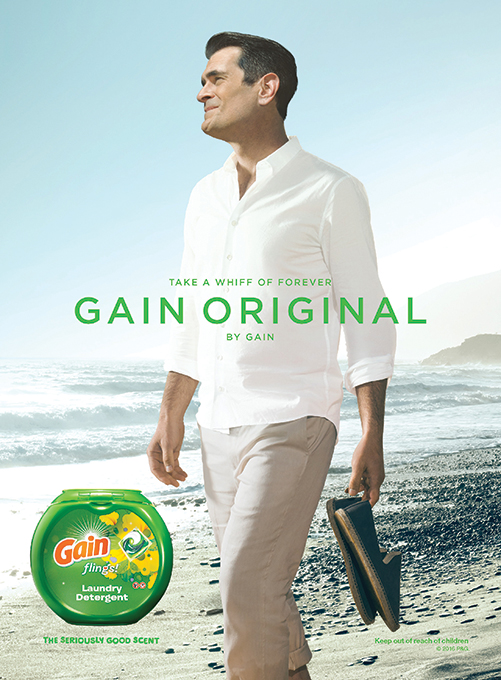 This article appears in the March 2018 issue of strategy.
+ Gold: Canadian Success on the Global Stage
+ Silver: Strategic Thinking
Gain laundry detergent sales had been trending upwards for about 20 years, boosted more recently by the 2015 launch of Gain flings!, the brand's first single-unit-dose laundry detergent.
Despite 20 years of building equity in scent, Gain was no longer seen as the leader in laundry. Even "scent-seekers" didn't think Gain was any better than competitors, with only 13% of them preferring Gain versus 25% for Tide. Brand growth was hitting a plateau. The powder category was in decline and liquid detergent was flat, putting all the pressure for continued brand growth on Gain flings!.
Scent-seekers enjoy comforting smells because it brings them happiness. Scented candles, moisturizers and perfumes/colognes were getting all the credit, while laundry scent was simply seen as proof of a completed chore – a signal of clean. The scent of Gain needed elevating to the same world as other scents in the detergent buyer's life, like perfume.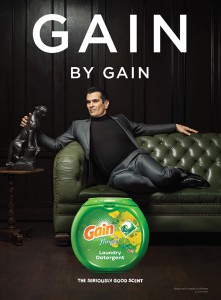 Perfume was the ideal reference point for Gain because of its premium imagery and pricing, however the perfume category's serious tone was out of line with the brand's playful personality. So the idea was to introduce it as a parody perfume: Gain by Gain. The seriously good scent.
Running nationally in the U.S. from June to August 2016 and supported by a $5-plus million budget, the campaign by agency Leo Burnett featured two lead executions: "Time to Heal," which ran on television and in digital, and "Gain by Gain," which ran online only. The over-the-top perfume-style spots featured Ty Burrell from Modern Family using comedy to elevate Gain's scent to premium status.
To mimic perfume advertising and distinctively reposition Gain from laundry, supporting media included print ads in fashion magazines, billboards in dense urban areas, celebrity GIFs on social and promoted tweets from A-listers who embody a perfume's luxury.
Results
Awareness of Gain flings! increased 10% versus the previous year, despite other laundry detergents having increased their media spend more than Gain.

Dollar sales grew 92% during the campaign period versus the year prior, which was well ahead of the category growth of 55%. The "Gain brand is known for its scent" equity measure increased 19%; "Gain has the longest-lasting scent" rose 37.5%; "Gain has a seriously good scent" grew 21.4%; and "Gain is a reputable national brand" increased 7%.

Return on investment was $2.41 in revenue for every $1 invested, well ahead of the WARC average ROI for short-term campaigns of $1.81.