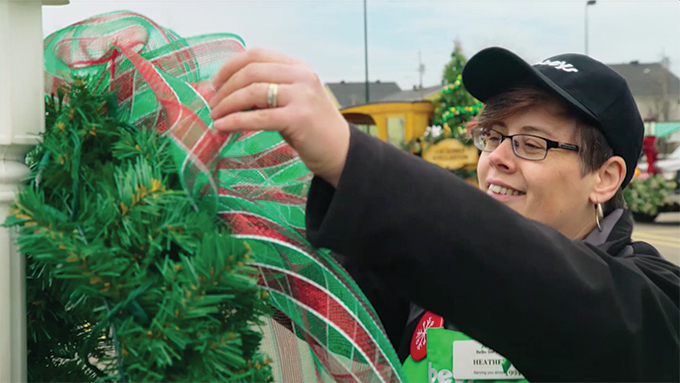 This article appears in the March 2018 issue of strategy.
+ Silver: Seasonal
+ Bronze: Capitalising on Curveballs
For decades, Sobeys had commanded the highest market share in Atlantic Canada. But by 2014, Walmart had steadily gained share, with Sobeys' declining and the Real Atlantic Superstore taking the lead. In 2016, the retailer faced a new challenge: Walmart was taking an aggressive stance on price-cutting during the holiday season. Sobeys had already planned its holiday campaign, but it needed to do something different to curb declining sales.
Fighting a price war with Walmart was not a viable strategy. Sobeys needed to rely on brand. The connection between Sobeys and Atlantic Canadians was strongest before the brand went national in 1998. "Star of Christmas," which first aired in 1987 and ran until 2004, had become integrated into the cultural fabric of Christmas in Atlantic Canada, with research showing that the original "Star of Christmas" campaign was still present in social conversations.
The anticipation of season traditions is the best part of the holidays. A new "Star of Christmas" campaign would unleash those feelings for Atlantic Canadians and remind them that Sobeys is a part of Christmas.
Running between November and December 2016 in Atlantic Canada, the $200,000 campaign by Gravity Partners targeted adults aged 35 to 55. This target would have experienced the original ads either as children or when they were starting to build a family.
A pre-launch event invited the local community, store employees, the Sobey family, and some cast members from the original "Star of Christmas" ad to sing the jingle in unison, which was filmed and placed online. The event was supported by TV, radio, YouTube, sponsorship, and Facebook videos, as well as in-store and community activation.
Results
Prior to "Star of Christmas," Sobeys was experiencing a sales decline. Following the launch of "Star of Christmas," Sobeys sales improved 2.5% in November and December 2016, delivering a ROI of 395%. More than 70% of those who experienced the campaign agreed that it made them want to shop at Sobeys.