Lush puts trans rights at the forefront
The cosmetics retailer strips storefronts of their usual displays to give a platform to its trans employees.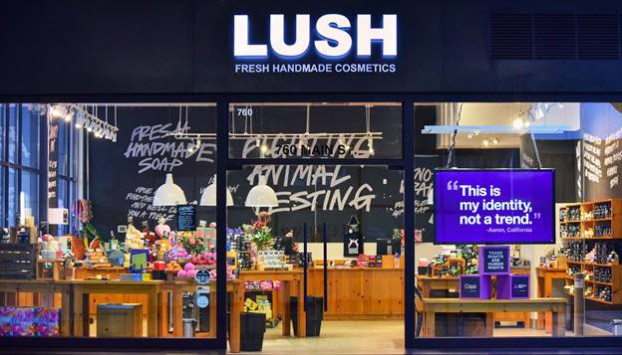 Lush Cosmetics has long prided itself on being an ethical, inclusive company. This month, it is backing that reputation up with an extensive campaign in support of trans rights that puts its own employees at the forefront.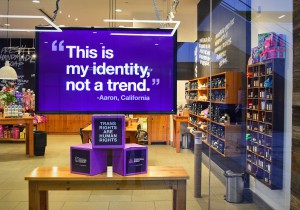 Starting Feb. 15 and until the end of the month, all of the retailers 250 storefronts across Canada and the U.S. have stripped away the brand's usual colourful displays. In their place are statistics about the difficulties and hurdles trans people still face today, alongside quotes from Lush's own trans and non-binary employees about their identities.
"As an inclusive employer which champions equality, we simply can't stand by knowing our co-workers fear for their lives should they choose to live their true selves in public," says Carleen Pickard, ethical campaigns specialist at Lush. "Our campaign aims to shed light on these daily discriminations and provide impactful tips individuals can use to make all spaces safer."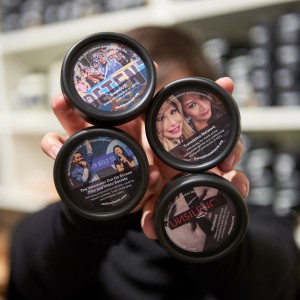 Packaging on certain products in stores has also been changed to include information about local non-profits and community events that support trans people, encouraging customers to find out more about the organizations. Lush will also be distributing "How To Be An Ally" pocket guides in its stores to help cisgender customers better support trans people in their lives and communities.

On the social side of the campaign, Lush's Snapchat account is being used exclusively to share advice and resources aimed at the retailer's younger customers, who may be questioning their gender identity for the first time. On Facebook, a "Trans Rights Are Human Rights" profile picture frame has been launched to help social audiences show solidarity on their profiles.

The retailer has also partnered with the Canadian Centre for Gender and Sexual Diversity and the National Center for Transgender Equality in the U.S. on the campaign and released "Inner Truth,"  a limited edition bath melt. All proceeds from sales of the product will go to Lush's non-profit partners, with a goal of raising $450,000 to help secure rights for transgender people.

Finally, Lush has launched a microsite dedicated to trans rights that will live beyond the end of the campaign. The digital hub will allow customers to purchase the "Inner Truth" melt if they can't get to a Lush store, and also features resources, articles and photos of Lush's store displays curated from social.

Lush has long made its support of ethical and social causes a major part of its brand. Besides not testing products on animals and practicing ethical sourcing, it has partnered with other organizations on campaigns to stop the fur trade. Last year, staff at locations across Canada came to work completely naked, wearing nothing but their black aprons to draw attention to the impact and pollution caused by excess plastic packaging. The year before, it released a limited edition soap to raise funds to help refugees resettle.