Kanetix integrates AI into its quote platform
How the insurance site trained a machine to find which customers need an extra push to buy a policy.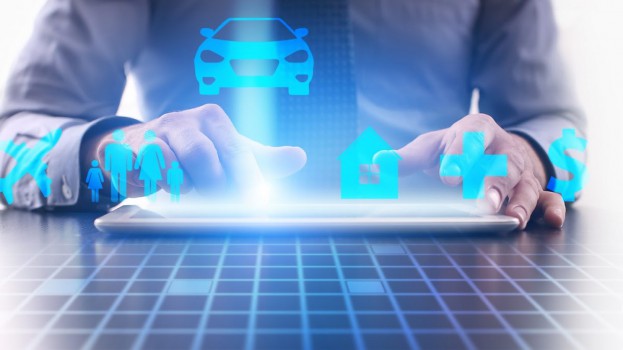 Online insurance platform Kanetix has integrated AI into its consumer automotive tools after a pilot program found a way to increase transaction with customer incentives.
Kanetix worked with Integrate.ai – a company that is building an AI-powered, B2C platform to optimize consumer engagement and interactions – on a pilot program in September with the goal of using machine learning to drive more conversions for its auto insurance quoting service.
The Integrate.ai platform used Kanetix's data and knowledge of consumer behaviour to assess visitors to the site with a score that showed how likely they were to pursue a quote Kanetix provided them and what their preferred transaction method would be. The data used included anonymized sales information, on-site behaviour and the information users entered to determine the quote (like their type of car, the user's driving history and the amount of savings the quote gave them).
That provided Kanetix with a suggestion of who would be more likely to convert with a slight incentive in the form of a gift card.
The company says the pilot resulted in a 13% increase in auto insurance transactions and generated more than double the return on investment, while the predictions improved by roughly 38% over the course of the pilot.
"We constantly test the platform with and without AI to make sure it's actually giving us increased business value," says Andrew Lo, CEO and president of Kanetix. "We didn't just serve everybody with the incentive. The platform helped us give it just to those that were on the fence and give a bit of a lift in the business, and not using it on those who were already highly likely to convert."
Now, all auto insurance quotes for site visitors in Ontario are also running through the Integrate.ai platform, and Lo says the company is looking for further applications of AI to its businesses (which includes providing data insights and website design for insurance companies).
"We had to really roll up our sleeves to actually develop the actionable insights for the platform to be effective," Lo says. "You need to have a lot of data and it needs to be clean. We spent two or three weeks going back and forth with the Integrate.ai team, making sure the data inside there is scrubbed, building those baseline metrics and actionable insights."