2018 CRC: Behind CDSS' marketing strategy
Why the #2 brand on this year's list is tackling life stages through more systematic marketing.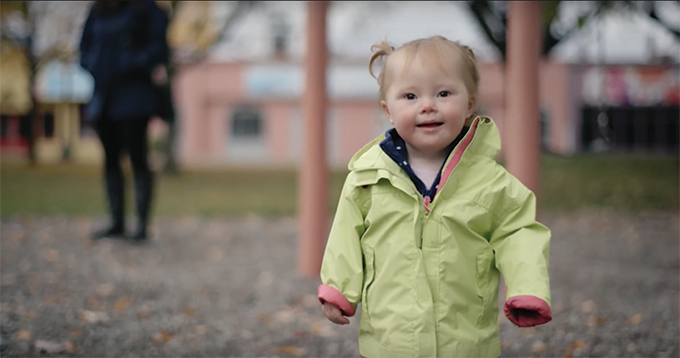 This article appears in the March 2018 issue of strategy.
It's a moment etched in Ben Tarr's memory and one that he relives dozens of times each year. His wife had just given birth to their son Leo, now six-years-old, through an emergency C-section. As Tarr went over to meet his new baby, two doctors sent him back.
"So I went back and I sat with my wife and [a doctor] came around the corner and [says], 'I'm so sorry to tell you your son has Down syndrome,'" recalls Tarr, a board director with the Canadian Down Syndrome Society. Twenty minutes later, the couple was told they had "options" – meaning they could put their newborn up for adoption.
Ed Casagrande, vice-chair of the CDSS board and whose daughter has Down syndrome, thinks back to his own experience. "I don't remember any of my congratulations, I remember the few people that said 'Sorry' like it was yesterday," he says.
It's this moment – at birth, when family, friends or doctors often don't know what to say to new parents of a baby with Down syndrome – that has been the focus of the CDSS' "Anything But Sorry" campaign.
Launched in November, a commercial features people with Down syndrome encouraging viewers to say anything to parents when they find out their newborn baby has Down syndrome – except "Sorry."
The campaign is built on the success of the organization's previous "Down Syndrome Answers" work, by FCB, which secured several international awards (including at the Clios, One Show and Cannes) and positioned CDSS as the #2 brand on this year's report card.
But, more significantly, it highlights a new marketing strategy for the organization, where life moments – from pregnancy to retirement – are examined through a Down syndrome lens.
Before "Down Syndrome Answers" (which helped increase donations by 57% during the campaign run in Nov. 2016), CDSS primarily created once-off campaigns on an ad hoc basis. Now, says Casagrande, the organization is focusing on life stages and the defining moments of individuals with Down syndrome. The team began at the beginning of a person's life-cycle (prenatal) with the "Answers" campaign and is now focusing on their arrival into the world (birth) with "Sorry."
"So it's just keeping that train moving along," he says, noting that bullying and employment are among the areas they hope to look at next.
The CDSS is also getting ready to add to its "Anything But Sorry" campaign, with new creative geared towards the medical community that's set to launch before World Down Syndrome Day on March 21.
The idea is to help those in the medical profession become better equipped to have that conversation at the moment of birth, says Tarr.
"We went through a horrific first 48 to 72 hours in terms of the medical announcement of [Leo] being born with Down syndrome," says Tarr. "The medical community has been amazing for my son and they will continue to support us for the rest of our lives, but those moments of how you're told, they get burned into your memory forever."
But the campaign isn't about pointing fingers, stresses Tarr.
"It's not to say, 'You're bad people, you got it wrong,'" adds Tarr. "I've had people say, 'I'm so glad you did that because now I know how to approach people and families with special needs'."