New code aims to fight workplace harassment
The ICA, Ad Standards and ACTRA are among the orgs signed to the Canadian Creative Industries Code of Conduct.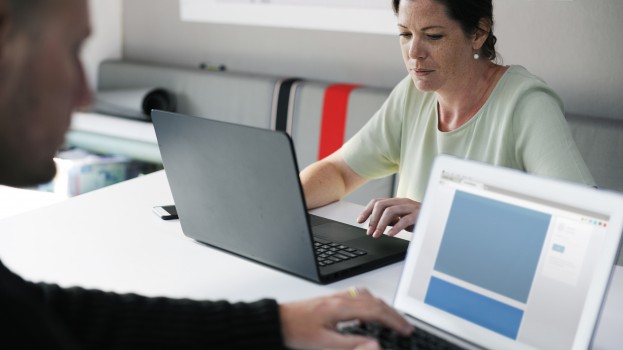 A group of 24 creative-sector organizations have adopted the Canadian Creative Industries Code of Conduct to help prevent and respond to harassment in work and work-related environments.
The announcement follows a November roundtable meeting in which industry orgs committed to creating an industry-wide code of conduct that set forth concrete definitions of appropriate and inappropriate behaviour, guidelines for enforcing that behaviour and consequences for violating those rules. Out of the meeting, a trio of working groups were established with a view to creating policies in three areas: codes of conduct, safer reporting mechanisms and anti-harassment training. The working groups for the latter two are still working on their documents.
As set out in the Code of Conduct, the signatories agree to:
· enact policies and procedures that maintain zero tolerance for harassment, discrimination, bullying and violence
· designate people in the workplace to receive complaints of harassment, discrimination, bullying and violence
· provide a timely process for the investigation and resolution of complaints
· implement proportional consequences for violations
· encourage instructors, teachers, coaches and trainers in the industry to adhere to the code and share its principles with students.
"The Code represents a commitment by engaged stakeholders to shift the culture, to prevent and respond to harassment including sexual harassment, discrimination, bullying and violence and to ensure every workplace is one where safety, respect and professionalism are the norm," read a statement accompanying document, released March 8 to coincide with International Women's Day.
Signatories include ACTRA, the Institute of Communications Agencies (ICA) and Ad Standards. Other organizations will join once they have reviewed the document, according to a release from ACTRA. The Association of Canadian Advertisers (ACA) is among those organizations that was present at the November meeting that are still reviewing the document.
In addition, the Code asks signatories to: ensure everyone in the workplace is aware of anti-harassment, discrimination and violence policies and procedures; to set and respect personal boundaries and engage in consent-based interactions; when work requires physical contact or scenes of nudity, intimacy or violence, adhere to applicable respectful workplace policies and collective agreement obligations; provide safe places where work may be performed for example, by not requiring individuals to attend meetings alone or in spaces such as private hotel rooms, etc.; and encourage instructors, teachers, coaches and those providing training in the industry to adhere to this Code and share its principles with their students.
The principles set forth in the Code are applicable to all work-related environments, including industry events, award ceremonies, casting meetings, company parties or events, production studios, sets and festivals, as well as performance venues, offices and rehearsals.
ACTRA National president David Sparrow told strategy sister publication Playback Daily that while the code is an important step, it is not a finished document. "It's not a perfect document, it's not a finished document. It's a living document and it's going to respond regularly to whatever best practice in the industry is," he said.
Sparrow also reiterated the strong desire from all parties involved to continue the progress that has been made since the initial meeting. "We are committed to ensuring that the work we're doing here is not simply a publicity stunt. We're trying to create tools that will be effective in the future and will see us raise the bar and the professionalism within our industry, and begin to treat all workers with the safety and respect that they deserve."
Scott Knox, president and CEO of the ICA, said one of the important things about the code was that it was a way for creative leadership to collectively show that workplace harassment is an issue they are committed to combating.
"There are elements in law and guiding principles that have been around for a long time," Knox says. "But it is important to restate those with a sense of energy and purpose from leadership of the industry, so it can be seen by perpetrators, as well as those who feel they have been victimized. If that means having to repeat ourselves, who cares?"
The ICA is working to ensure its members are informed about the law and the courses of action available to them once a complaint is brought forward, but it cannot directly prescribe a course of action to its member agencies. However, Knox says if the organization learns that an agency didn't take appropriate action to protect its employees, he would have "no problem" calling for that agency's ICA membership to be revoked.
A week before the ACTRA-led roundtable in November, the ICA hosted its own meeting of 20 organizations and stakeholders from the marketing and communications sector. Among the initiatives to come out of that meeting was the creation of a central resource of relevant policy materials; an employment contract addendum that detailed a zero-tolerance policy; facilitation of further training to address harassment; and industry-wide support for amplifying and reorganizing the NABS helpline, which offers access to counselling and advice services.
With files from Josh Kolm. Parts of this story appeared on Playback.