Consumers happiest with small rewards
A new loyalty study reveals Canadians prefer programs offering free movies and groceries over the possibility of travel.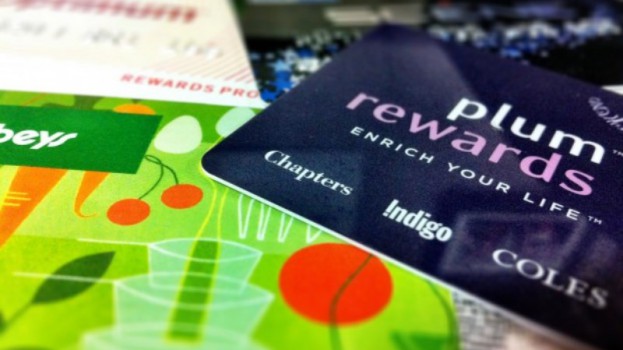 When it comes to loyalty programs, Canadians appear to prefer small rewards over points that offer the possibility of travel in the long-term, according to a new study by Leger Research and Argyle Public Relationships.

The annual loyalty study surveyed 1,591 Canadians online during a three-day period in January and found that Canadians feel more satisfied with programs such as the Scotiabank/Cineplex Scene program and the new PC Optimum program, which offer free movies and groceries, than they do with those that focus on travel rewards.

"While Canadians are loyal to their loyalty programs, the ready reward of the free movie or groceries seems to be winning our hearts more than the elusive dream vacation," Argyle CEO Daniel Tisch said in a press release. "The recent controversies about the future of Air Miles points, and about Aeroplan's future, may also be factors in the slight edge gained by those offering smaller, simpler rewards."

Two years ago, Air Miles came under fire for proposing to void unused points after five years and was forced to abandon that plan before it could come into effect. And just this week, Esso announced it was ending its partnership with Aeroplan in order to work with PC Optimum instead. Last May, Air Canada announced it will end its Aeroplan program to launch its own rewards program in 2020.

The study measured six metrics that looked at the quality of the relationships between brands and consumers: trust, satisfaction, commitment, caring for customers, concern for people and the public's ability to influence the brand.

While this year's study showed Canadians are happiest with small rewards, the disparity between the various programs was nevertheless small. The Scotiabank/Scene program ranked highest with an average rating of 70% across the six metrics, followed by PC Optimum at 69%. Behind them were Air Miles and RBC Avion, with ratings of 67% and Aeroplan at 64%. TD Rewards, whose points can go towards travel, merchandise or gifts cards, ranked fourth at 66%.

Overall, the study found that Canadian consumers have a strong relationship with their preferred loyalty program. Seventy-nine percent said they were very or somewhat satisfied with the program they use the most, while 76% said they trust their loyalty program. Meanwhile, only 41% of consumers surveyed believed in their ability to influence the decisions and direction taken by their preferred loyalty program.

Correction: This story originally reported that Air Miles faced backlash last year for proposing to void unused points. The company canceled the expiry policy before it was schedule to take effect on Jan. 1, 2017. Strategy regrets the error.