Shoppers find many in-store displays 'boring'
A survey suggests CPG brands are not getting their intended impact with POS materials.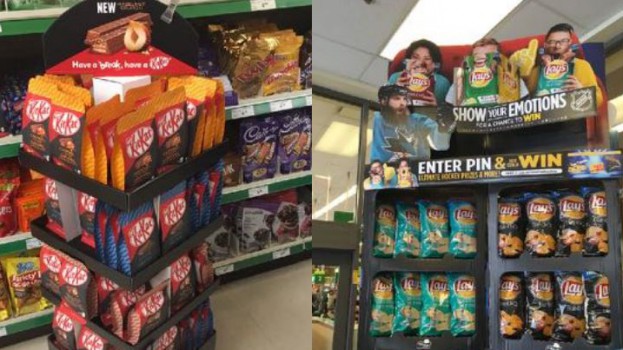 Canadian CPG brands may want to rethink investing heavily in POS displays that have not been adequately tested with consumers, according to a recent study by Field Agent Canada.

The data crowdsourcing platform recently showed 250 Canadian shoppers images of 15 different in-store displays across several categories (including those pictured above) and had them evaluate each one based on four criteria: stopping power, strength of offer, uniqueness and conversion power. The results were then used to create a display's overall "shopper impact score."

Based on the ten-point scale, the 15 displays had an average impact score of 5.5.

In addition to evaluating their impact scores, Field Agent asked respondents to offer three words describing each one. One of the most frequent labels used for 73% of the displays was the word "boring," suggesting brands have a lot of work to do to increase their effectiveness.

"If television creative or print advertising tested with these averages they would never see the light of day," notes the report summarizing the findings. "These results show that suppliers can do much better in attracting the attention of shoppers in the store, providing attractive offers and incenting the shopper to purchase."

Field Agent notes that some POS materials serve as "extensions of the traditional media campaigns borrowing heavily from brand creative, while others are pulled together with creative and offers that are completely untested." According to the company, marketing efforts across other platforms, including TV, print, digital and social media, are heavily tested and measured. But those same research principles are often not implemented by shopper marketing teams, who usually limit themselves to comparing display costs and generated revenues.