Emblem picks No Fixed Address as AOR
The licensed cannabis producer aims to have its first marketing initiatives in market ahead of legalization.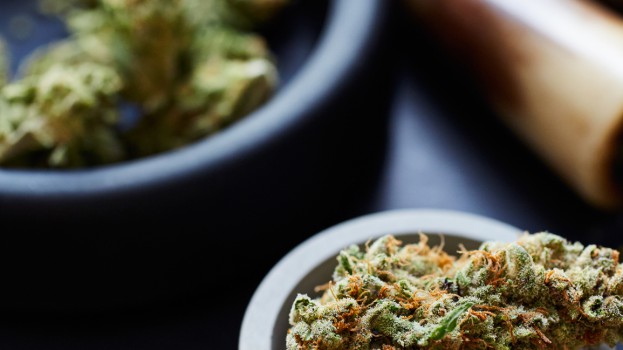 Licensed cannabis producer Emblem has selected No Fixed Address as its agency of record.
No Fixed Address will work with Emblem to develop its go-to-market strategy and marketing initiatives for the producer's adult-use cannabis brands. The immediate goal is to work together on initiatives to drive demand for Emblem brands prior to legalization, with in-market activities set to begin in early Q2.
NFA was selected following an RFP process that included five agencies.
Nick Dean, president and CEO of Emblem, said in an email to strategy that NFA did not present a finished strategy or spec work, instead focusing on presenting category insight, how they proposed to work with the brand to come to a strategy and past cases where it has done similar work for other brands. Dean added that the showcase was appropriate, given the business environment producers like Emblem are entering, where legalization is on the horizon but many rules and regulations around branding, advertising, retail and packaging are still being decided.
"We said to the agencies from the outset that you must understand that right now in this category no one has all the answers, not even the government," said Dean. "We are working in an environment without an established set of rules. You will need to be adaptable and be able to play without a set playbook."
In lieu of a traditional compensation model, No Fixed Address will instead utilize 50% of their fees to invest in Emblem's stock. That is being done through No Fixed Investment, the agency's investment arm that has been set up to pursue these kinds of deals with clients.
"That made a huge impression on us," Dean said of the compensation model, which was proposed by the agency. "It meant that we would be truly in the trenches together. It showed another level of confidence that their contribution would lead to a shared success and it further added to the sense of being real partners, in the truest sense."