Kinetic hires former Michael Kors exec
Damon Sloane joins the design and tech firm in a role focused on helping clients drive retail innovation.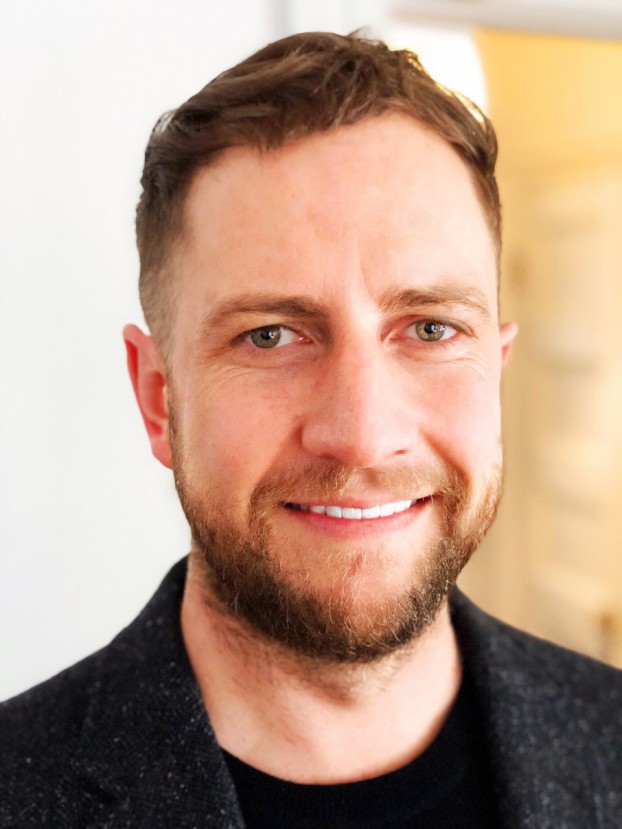 Retail design and technology firm Kinetic Commerce has found its new VP of retail innovation and client success in Damon Sloane, an Australian-born and Montreal-based retail vet with a knack for bridging the digital and physical retail divide.
Sloane's CV runs 12-plus years, with marketing positions at brands often trending towards fashion, with the likes of Reitmans, Aldo and, most recently, Michael Kors. He spent four years at the accessories brand launching and leading several omnichannel and ecommerce strategies, which led research firm L2 Inc. to name it a "retail genius" in 2017. He has also had stints at digital agencies such as Twist and MRM/McCann.
Many of Sloane's former employers also happen to be current clients at Kinetic, where he started four weeks ago, working out of its Montreal office. The company is headquartered in Toronto and New York, but it wanted someone with boots on the ground in Quebec, where many of its anchor clients – L'Oreal, Reitmans and Aldo – are based.
"[Kinetic] also wanted someone who has been in the client role, and who had shown success in building omnichannel strategies," Sloane tells strategy of his appointment. "I know the challenges that retailers are facing right now, from a technology, a retail operations and, just generally, a customer experience perspective."
The company's newest exec has been tasked with helping clients use Kinetic's tech products, which range from beacon technology to endless aisle applications, by "providing an extra level of retail and ecommerce strategy" to their business, he says.
Sloane's arrival comes after seeing a trend where he says retailers are beginning to invest more in physical retail spaces. "The past five years or so, every retailer was investing heavily in ecommerce, but I think the trend is shifting back to the stores," he says. "[Retailers] were trying to keep up with Amazon… [Some are] realizing that their competitive advantage is actually their physical location and in-store experiences."
Kinetic's connected platforms tap into this demand for bricks-and-mortar to work harder, enhancing the store experience by bringing the benefits and data of ecommerce into the physical environment, says Sloane.
Today, the company is working on a pilot phase of its endless aisle applications for Rona and Lowe's, where digital boards display product information (such as inventory levels, pricing and delivery statuses) to help those retailers manage the impact of downsizing with smaller footprint locations that can't always fit their full inventory selection.
"It really means retailers can focus on the in-store experience and have a more curated selection but still rely on having access to the all of their inventory," Sloane says of the application that allows shoppers to search for products, browse customer reviews and purchase products that come with home delivery.
Kinetic's beacon tech is also seen in roughly 500 Aldo stores across North America and the U.K., allowing sales associates to communicate with customers in store through an app. For example, a shopper can walk in, set the Aldo app to in-store mode, check inventory levels of a specific shoe they've already researched online, and request sizes to try, with a "runner" in the back receiving a notification to locate and bring the shoe directly to the customer (digital store displays with similar functions help those who haven't downloaded the app).
"Ecommerce has changed so much, particularly the experiences that people have when it comes to available inventory," he says. "And so that experience is now what customers expect in-store."