Cause for design
How clever visual design helped three non-profits communicate their missions.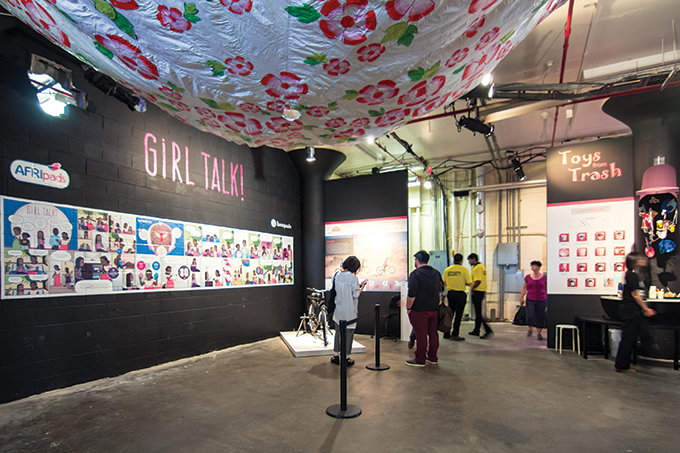 This is part of a deep dive into the trends, tech and insights that powered the winning campaigns from the 2018 AToMiC Awards. Keep your eyes peeled for more this week and be sure to check out the list of winners from this year's awards.
This story appears in the April 2018 issue of strategy.
There is great power in simple design. Just look at Innocence Canada's logo.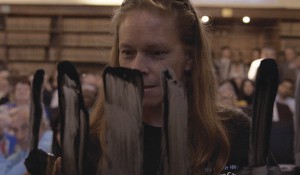 A forever-evolving brand mark, the "Living Logo" by KBS marks the 21 victims who were exonerated of crimes they did not commit – 21 strokes representing 21 reasons why the organization requires more funding to advocate and free innocent people behind bars.
The process of overturning a wrongful conviction can take up to ten years. Each one is a monumental (and sadly infrequent) victory. They're the reason the organization exists, and so the team celebrated each and every one.
It brought exonerees to the Ontario Court of Appeal on "Wrongful Convictions Day" and had each of them use a personalized paintbrush to add a black paint stroke to the growing tally that would make up the "Living Logo." The 21-stroke tally was then photographed and digitally captured to create the new logo, which will be updated each time someone is exonerated. Along with the logo, the agency also created striking white umbrellas, designed to attract attention at courthouses on dreary days.
While design can get simple ideas across fast, it can also be the solution to the world's most complex challenges. That was one of the key messages behind EDIT, an Expo for Design, Innovation and Technology from the Design Exchange.
Set in a 150,000 square-foot abandoned factory, the 10-day fest took place in Toronto in the summer of last year, with the space filled with projects that are making a difference. For instance, the "Shelters and Cities" exhibit created by Astound Group, revealed how architectural innovations are bridging the gap between city and nature, showcasing shorelines that are being redesigned to protect coastal communities from changing climates.
The immersive event (pictured above) put Canada on the international design news stage. Its participatory experiences, talks, installations and workshops were attended by 35,000 people from a diverse demographic set.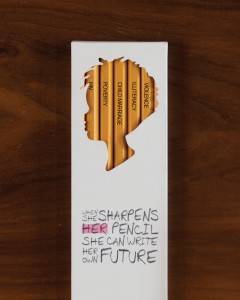 And finally, DenstuBos and Plan Canada designed a set of pencils that would aim to bring education to girls in poor nations. "#SharpenHerMind" was a thought-provoking piece that saw the agency create custom No., 2 pencils, engraved with the "barriers" that imprison young girls minds: violence, illiteracy, child marriage, poverty and HIV. Each time a person uses and sharpens the pencil, they remove the negative impacts that plague uneducated girls.

The pencils were distributed to media and donors on International Day of the Girl, as well as supported by TV, online videos, social, digital display and outdoor ads, raising awareness of the fact that, when girls are educated, they lift themselves (and everyone else around them) out of poverty.