Corner Office Shifts: High Liner's new CEO
A round-up of senior-level executive changes you may have missed.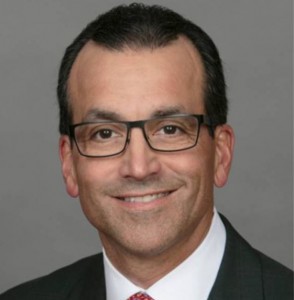 High Liner Foods appoints Rod Hepponstall as CEO
Rod Hepponstall (right) steps into his role as CEO of High Liner Foods, effective May 1. He replaces Henry Demone, chairman and CEO, who will continue as chairman of the board of directors. Hepponstall has 25 years of experience in retail and food service in Canada and the U.S. Most recently, he was SVP and general manager of retail and foodservice business units at potato product producer and distributor Lamb-Weston. He has held positions at other publicly traded food companies, including ConAgra Foods and Maple Leaf Foods.
Schneider Electric names Shonodeep Modak as North American CMO
Shonodeep Modak has joined the global marketing and North American operations team at Schneider Electric, an energy management and automation company. As North American CMO, he will work to increase brand awareness, digital engagement and revenue by overseeing the brand's marketing strategy across the U.S., Canada and Mexico. He will report directly to Annette Clayton, CEO and president of North American operations, and to Chris Leong, the company's global CMO. Modak has held senior marketing and sales positions with brands including General Electric and ExxonMobil. Most recently, he served as CMO for GE's Industrial Solutions business.
Jay Muelhoefer becomes Kinaxis CMO
Jay Muelhoefer has been named CMO at Kinaxis, an Ottawa-based supply chain management and sales software company, where he will work to raise awareness of the brand and its Rapid Response platform. Muelhoefer was most recently CMO at Intralinks, a tech provider of inter-enterprise content management solutions. Prior to Intralinks, he was CMO at IBM and Platform Computing.
Rob Mowat made VP of sales and marketing at Grande West
Grande West, a manufacturer of mid-sized multi-purpose transit vehicles for sale in Canada and the U.S., has added Rob Mowat as VP of sales and marketing. He will focus on new sales opportunities in the States. Mowat has held positions in the public and private transportation sectors since 1989. He was previously SVP of business development at Transdev, a French-based transport operator. Prior to that, he served as VP of sales for Nova Bus, where he focused on bringing products to the U.S. market.